Questions And Answers About Indusrial Sectional Door
Industrial sectional doors are very beautiful and practical doors that are usually installed on the outside of factories. The door panel is very strong and durable, which can ensure the safety of the factory. Seppes's Industrial sectional door thermally test and found to lose little or no heat. In addition, the thermal insulation performance of Seppes's Industrial sectional door will not decrease with the increase of the door panel area. Many manufacturers want to reduce the loss of energy inside the factory, and they will choose to install the Seppes Industrial sectional door. After the installation, the evaluation of these enterprises is very good. For companies that have not installed Industrial sectional doors before, there should be a lot of questions. Here I will answer some common questions.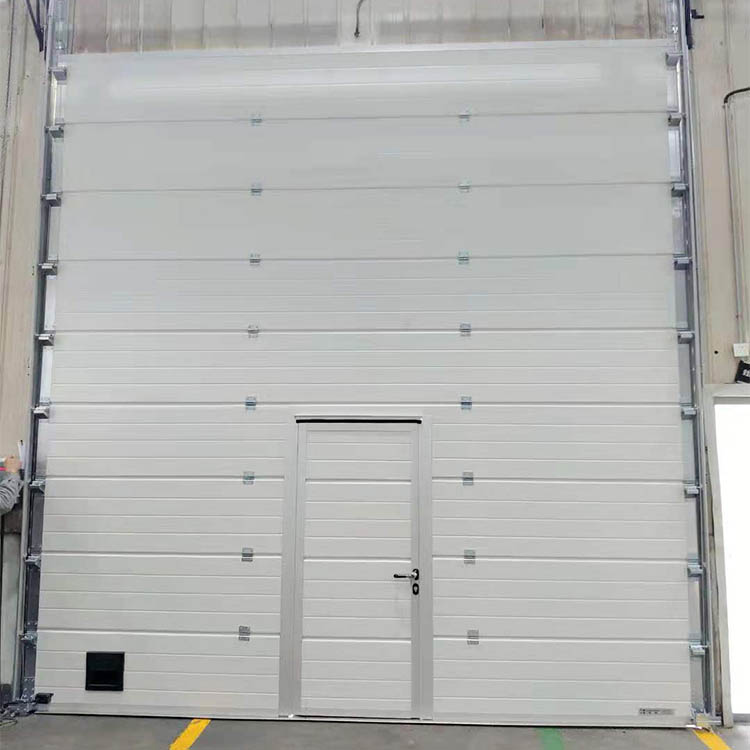 1. Door panel material
The door panel material of Seppes's Industrial sectional door is 0.45mm color steel plate, and aluminum alloy and 304 stainless steel can customize. The interior of the door panel is filled with high density polyurethane foam material, which has the effect of thermal insulation. The total thickness of the door panel is 40mm, and the height of a single door panel is 500mm.
2. Industrial sectional door motor brand
The Industrial sectional door of Seppes adopts the German FROG PUPIL motor
3. Wind resistance rating of sectional door
Seppes's sectional garage door can resist 8-10 winds
4. Industrial sectional door safety protection device
The safety protection device of the lifting door is equip with an airbag, a torsion spring anti-break device, a wire rope anti-fall device, and an end buffer as standard.
5. How to open the door
There are two ways to open the Industrial sectional door, push button and remote control.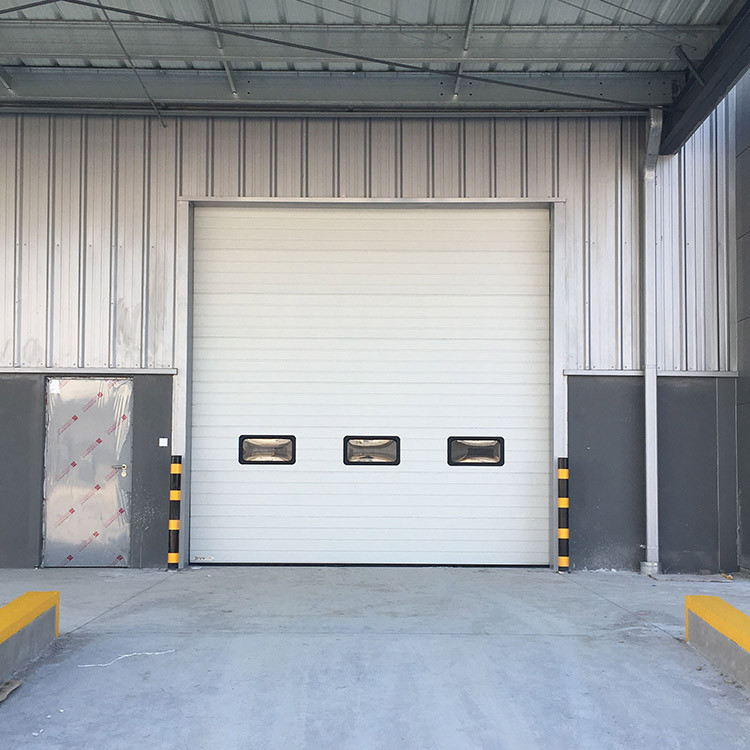 Seppes currently has 11 years of experience in the manufacturing of sectional door. The technology is very mature. There are nearly 20 patents for various inventions and technologies, and 15 are pending. Products have been exported to Europe, Australia, the United States, Canada, France, Japan, Dubai, Russia and other countries and regions through high international standards. In addition, Seppes is also a cooperative supplier of more than 60 Fortune 500 companies such as IKEA, Logitech, and Fresenius.