Advantages of PVC rolling doors and their application in modern industry
PVC rolling doors have become indispensable in modern industrial plants, commercial logistics, workshop engineering, and various other industries. Their versatility and efficiency make them a popular choice in food factories, pharmaceutical production workshops, and packaging logistics industries. In this article, we will delve into the analysis of fast rolling doors, highlighting their advantages and extensive applications in different sectors.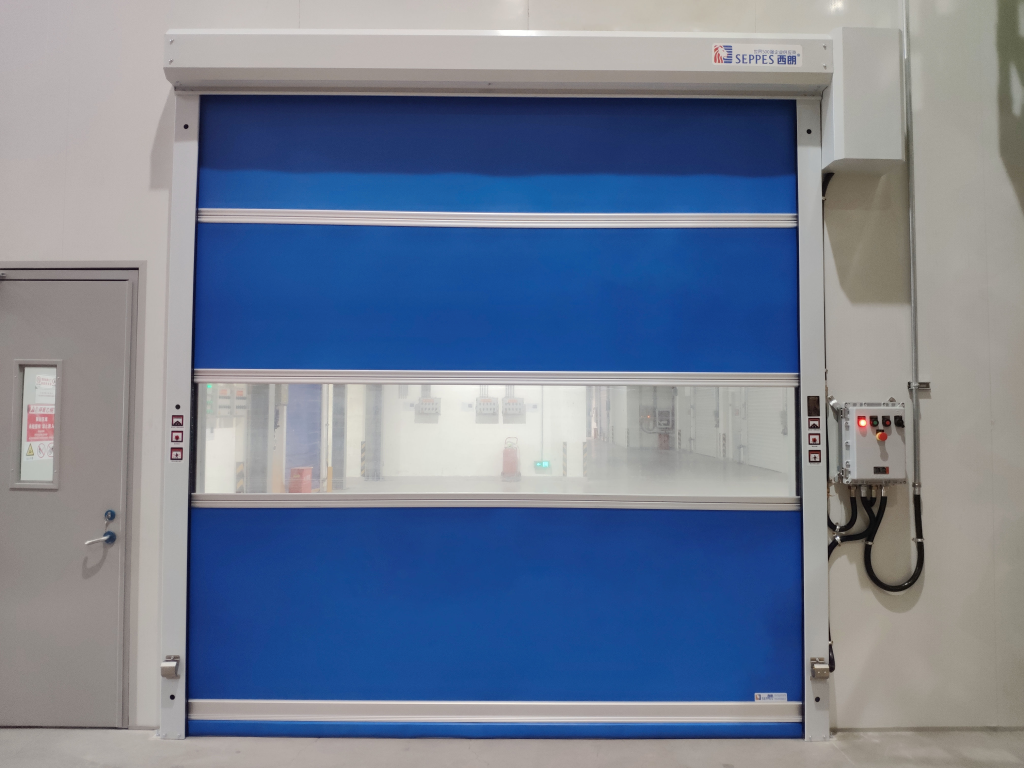 Advantages of PVC High-Speed Doors:
Excellent Sound Insulation and Temperature Control. PVC high-speed doors offer outstanding sound insulation. Reducing noise levels and maintaining a comfortable and serene working environment with consistent temperatures.
Energy Saving and Air Convection Isolation. With the ability to swiftly isolate the air convection inside and outside the workshop. These doors prevent temperature loss, effectively saving energy, and reducing operational costs.
Sleek Exterior Design and Enhanced Corporate Image. The simple and aesthetically pleasing design of PVC fast rolling shutter doors enhances the corporate image, effectively showcasing the company's strength and professionalism.
Optimal Production Environment. Maintaining a constant temperature, humidity, and clean production environment, PVC high-speed doors ensure compliance with strict operating hygiene conditions.
Efficient Energy Consumption in Cold Storage Industry. These doors efficiently address the energy consumption challenges in cold storage applications by quickly opening and closing, thereby minimizing cold air loss and reducing energy waste.
Reliable Protection Against Dust and Foreign Matter. In food and beverage factories, cosmetic workshops, pharmaceutical industries, and more. Fast rolling doors effectively shield dust and small insects from entering, preventing product contamination.
Applications of PVC High-Speed Doors:
Enhanced Safety and Production Efficiency. PVC high-speed doors boast a rapid lifting speed and robust safety features, ensuring smooth passage for vehicles and pedestrians without waiting, thereby significantly improving work efficiency.
Intelligent Safety Features. Equipped with geomagnetic and radar sensing devices, infrared safety light protection, and sealing barriers at the bottom, these doors provide excellent safety, making them ideal for various warehouse applications. This door was installed by Ecolab Technology Co., Ltd.
In conclusion, PVC rolling doors serve as an essential asset across numerous industries, offering unparalleled benefits such as sound insulation, energy efficiency, and effective dust protection. From food factories to pharmaceutical production lines, these doors ensure a controlled and safe environment, promoting better productivity and a positive corporate image. Embrace the advantages of PVC high-speed doors in your industry today, ensuring a clean and airtight indoor environment.