PVC roll up door improve the efficiency of production workshop traffic
Production-oriented enterprise workshops place the most emphasis on traffic efficiency and product pass rate. Fluctuations in either of these two can have a big impact on the business. In order to improve traffic efficiency and product qualification rate, the most effective way is to replace the workshop doors. Many production-oriented enterprises do not pay much attention to workshop doors. As the first barrier to enter the workshop, the workshop door is the most basic and the most important. It not only needs to ensure the sealing requirements of the workshop, but also needs frequent daily switches and various intelligent functions. With the iterative upgrade of the workshop, the traditional manual industrial doors can no longer meet the daily requirements. More and more enterprises choose the new intelligent pvc roll up door as the workshop door.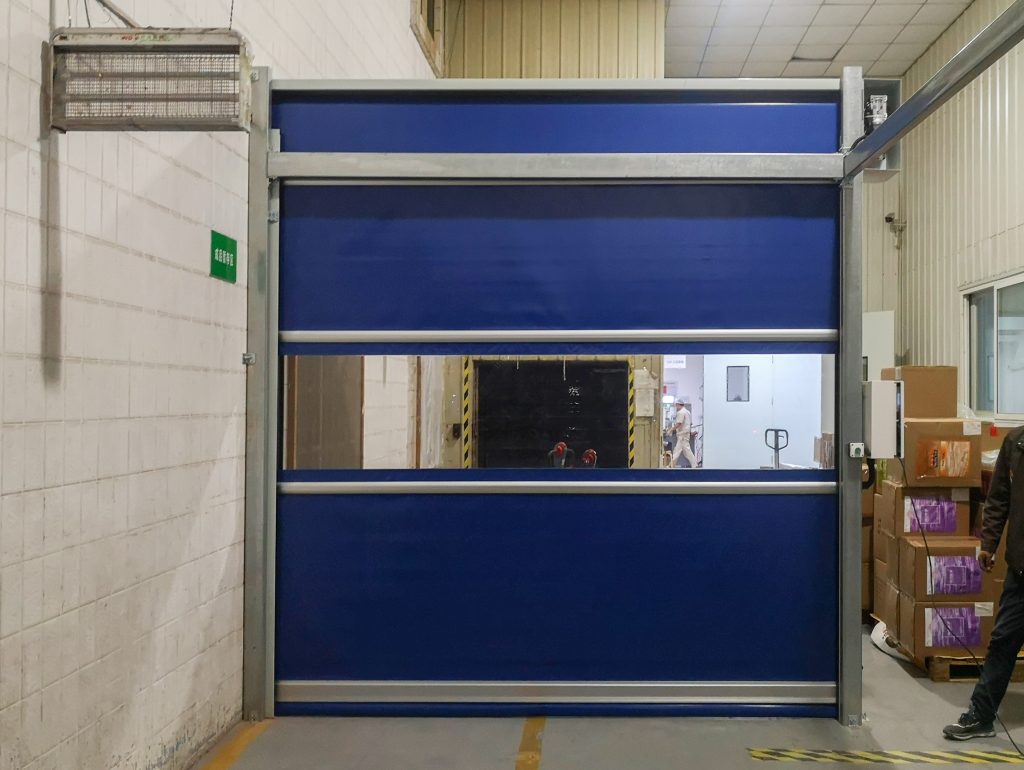 Fast rolling doors improve commuting efficiency
The pvc roll up door is a safe and intelligent industrial door. It has a switching speed of 0.6 meters per second, and can be adjusted up to 1.5 meters per second. Reduce air convection inside and outside the workshop and prevent mosquitoes from entering, which is far superior to many traditional manual-opening industrial door products.
The PVC soft door curtain not only increases the safety, but also does not lose the airtightness. The four sides have been sealed, and the functions of dustproof, sound insulation, odor insulation, and wind resistance are all available.
Fully intelligent electronic control system, which can be linked with various intelligent sensing devices. A variety of induction opening methods are realized. Which is convenient for driving forklifts, carts, etc. to enter, which is convenient and fast, and improves traffic efficiency.
For enterprises that use pvc roll up door for the first time, it is recommended to use branded fast rolling doors. Its many years of experience have formed a set of professional procedures of its own without too many cumbersome problems, and it is extremely easy to use in the later stage.