Enhancing Cleanliness and Efficiency with PVC Fast Rolling Doors in Electronic Workshops
PVC fast rolling doors offer significant benefits in electronic workshops, where cleanliness is paramount. These doors are essential for facilities producing high-precision electronic components that demand dustproof and dust-free environments to maintain product quality. In this article, we'll delve into the dustproof properties of these fast rolling shutter doors.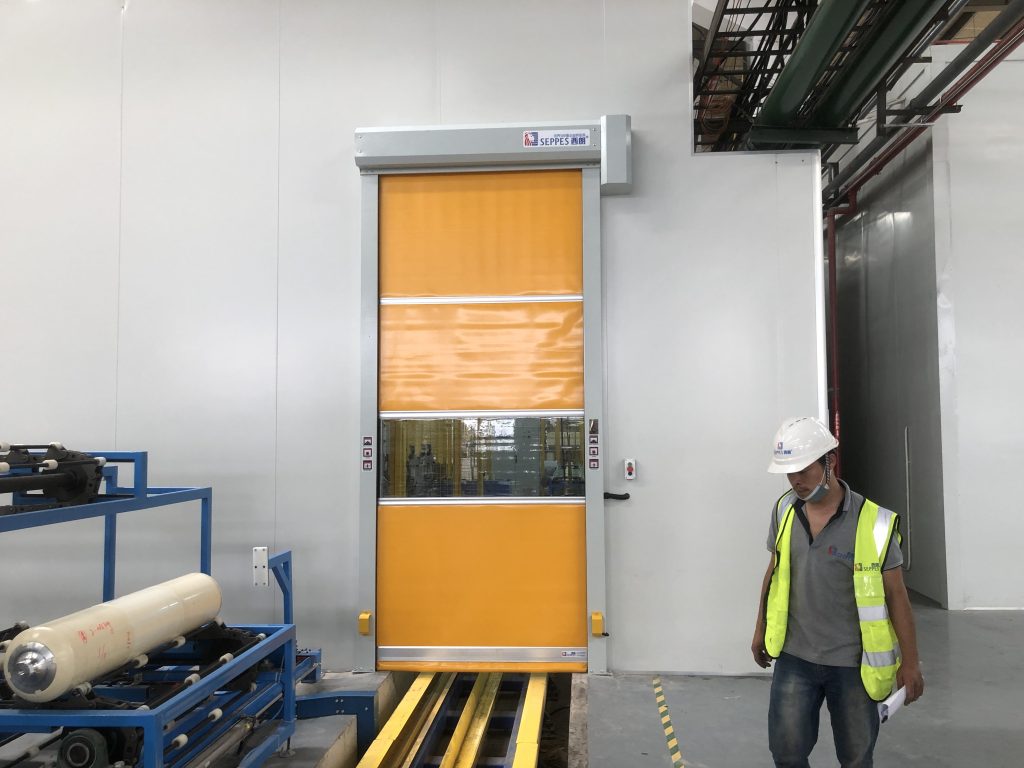 What are the dustproof properties of fast rolling shutter doors?
Superior Dust-Proof Sealing for Impeccable Cleanliness
PVC fast rolling doors owe their remarkable dustproof attributes to their high-quality sealing mechanisms. At the bottom, soft pockets ensure a snug fit, even on uneven floors. The tracks on either side of the door curtain guide rail boast double rows of long sealing brushes, rapidly enhancing airtightness and dust-free performance.
Efficient and Frequent Operation with Variable Frequency Motors
Equipped with variable frequency motors or servo motors, fast rolling shutter doors operate swiftly and smoothly. These doors can handle frequent daily use, ranging from 500 to 800 cycles. This high frequency ensures seamless entry and exit for people and goods while minimizing the exchange of internal and external air, ultimately safeguarding against dust infiltration.
Comprehensive Environmental Protection and Comfort
Fast rolling shutter doors extend their utility beyond dustproofing. They offer features such as heat preservation, cold preservation, insect prevention, windproofing, sound insulation, and odor control. These features create a clean and comfortable working environment. Moreover, they can be seamlessly integrated with various control methods, including buttons, radar, license plate recognition, face recognition, and remote control.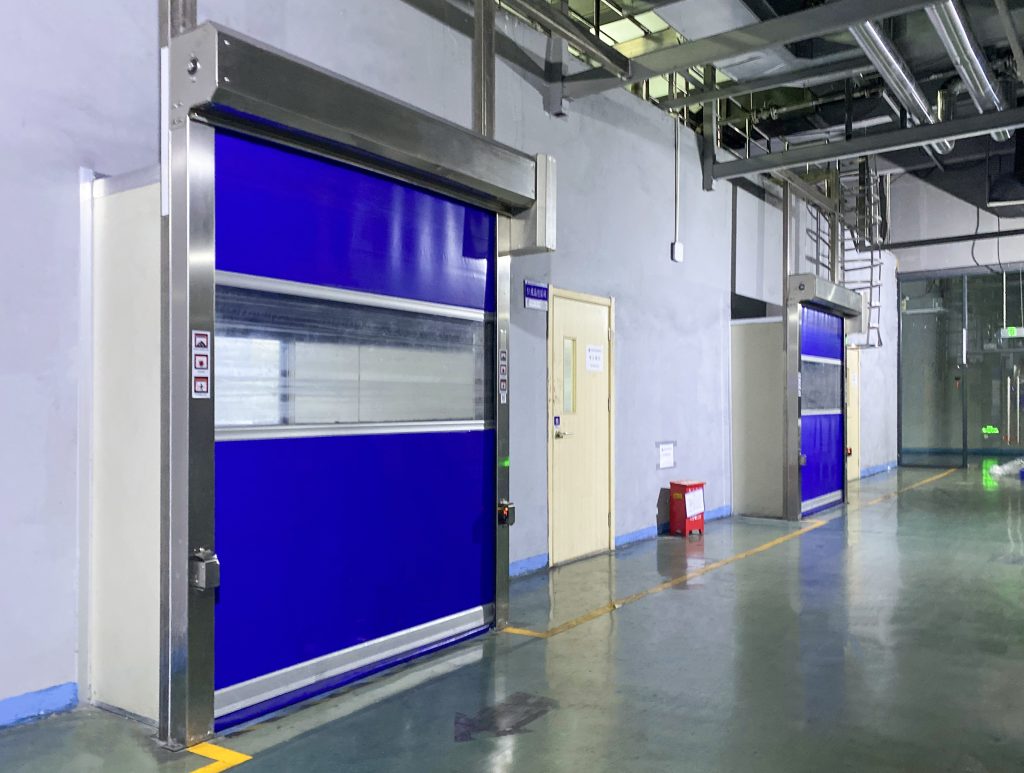 In conclusion, PVC fast rolling doors are an invaluable asset for maintaining dust-free conditions in electronic workshops. We recommend selecting a professional and reputable fast rolling door manufacturer for expert installation and reliable after-sales service, ensuring your peace of mind while using these doors to improve cleanliness and efficiency in your facility. Kweichow Moutai Co., Ltd., a Fortune 500 company, chose SEPPES as their industrial door supplier.