Choosing the Ideal Industrial Door for Your Production Workshop: A Comprehensive Guide
Industrial doors play a crucial role in production workshops, as they facilitate efficient operations, ensure safety, and enhance productivity. With a wide range of options available in the market. It can be challenging to select the perfect industrial door that aligns with your workshop's specific needs. In this article, we will explore various types of industrial doors commonly used in production workshops and delve into their features, advantages, and applications to help you make an informed decision.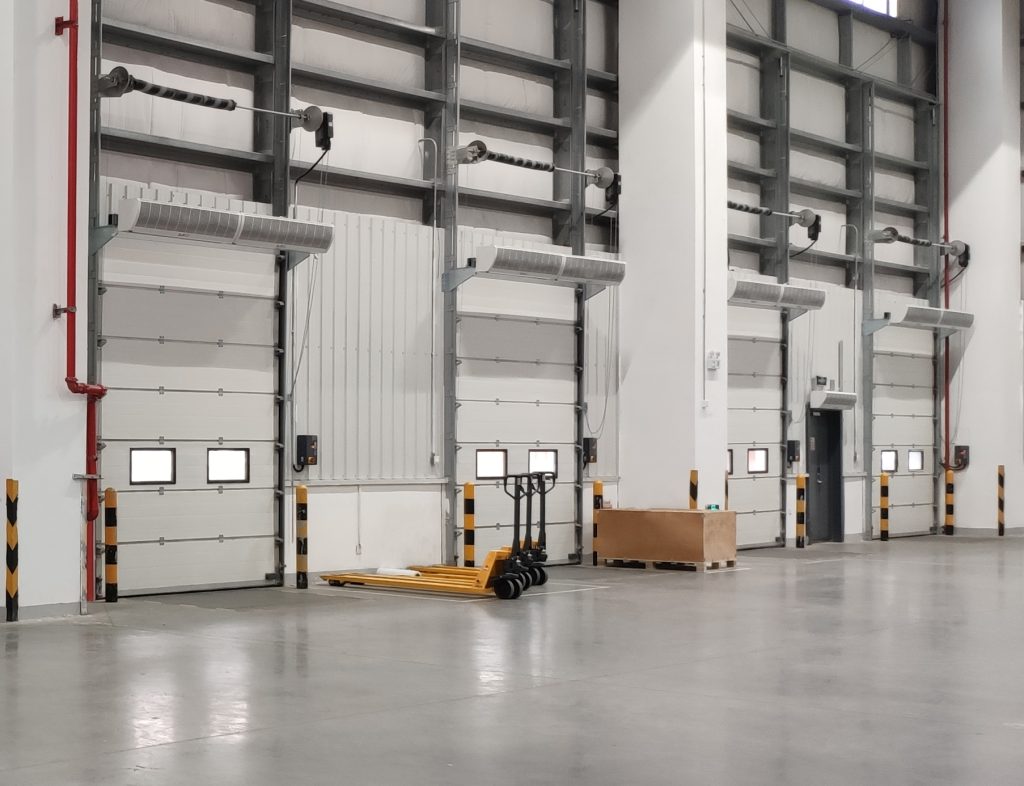 Types of production workshop doors
Sectional Overhead Doors
Sectional overhead doors are one of the most popular choices for production workshops due to their versatility and reliability. These doors consist of multiple horizontal panels that slide vertically. Allowing them to maximize space both inside and outside the workshop. Sectional overhead doors are ideal for larger openings and are commonly used for loading bays and warehouses. They offer excellent insulation, security, and can be customized to fit various industrial applications.
Rolling Steel Doors
Rolling steel doors, also known as rolling shutters, are another common type of industrial door used in production facilities. These doors are made from interlocking slats of steel or aluminum, which roll up and down to open and close the door. Rolling steel doors are highly durable, low-maintenance, and provide a high level of security against unauthorized access and external elements. They are frequently employed in workshops where space is limited or where fast and frequent access is required.
High-Speed Doors
High-speed doors are engineered to optimize traffic flow and productivity in busy production workshops. These doors open and close rapidly, reducing the time employees spend waiting for access. They are built with durable materials and equipped with advanced safety features like motion sensors and auto-reverse mechanisms to prevent accidents. High-speed doors are ideal for cleanroom environments, cold storage facilities, and areas with high traffic or extreme weather conditions.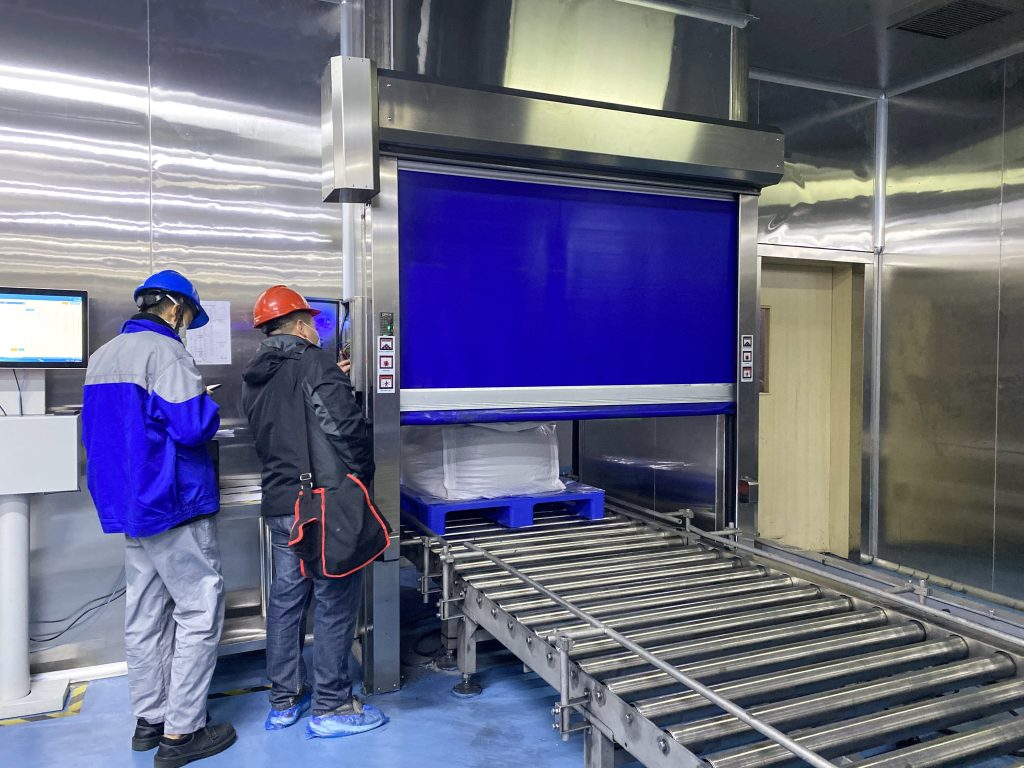 PVC Strip Curtains
PVC strip curtains are a cost-effective solution for partitioning different areas within a production workshop. These transparent PVC strips allow easy visibility and quick passage for employees and vehicles while maintaining temperature control and reducing noise pollution. PVC strip curtains are commonly used in loading docks, refrigeration units, and areas requiring frequent access.
Impact Doors
Impact doors, also known as traffic doors, are designed to withstand frequent use and heavy impact. These doors swing or slide easily, enabling smooth movement of equipment and personnel. Impact doors are commonly used in high-traffic areas within production workshops, where traditional doors may wear out quickly or cause disruptions to workflow.
Conclusion
Selecting the appropriate industrial door for your production workshop is a vital decision that can impact safety, efficiency, and overall productivity. By considering factors like door type, size, material, and safety features. You can find the perfect fit for your specific requirements. Whether you opt for sectional overhead doors, rolling steel doors, high-speed doors, PVC strip curtains, impact doors, prioritizing the right industrial door will contribute to a seamless and secure production environment.
Ensure you consult with reputable industrial door manufacturers or suppliers who can provide expert guidance based on your workshop's unique needs. Remember that investing in high-quality industrial doors will yield long-term benefits, making your production workshop more efficient, secure, and conducive to achieving your business goals.