What is loading dock leveler?
In the fast-paced world of logistics, the efficiency of warehouse operations can make or break a business's success. One often overlooked yet crucial component that plays a significant role in streamlining these operations is the loading dock leveler. Designed to bridge the gap between cargo platforms and carriages, these adjustable platforms enable smooth loading and unloading, boosting forklift efficiency and productivity. This article delves into the benefits of loading dock levelers for warehouses and the crucial steps to ensure their proper installation.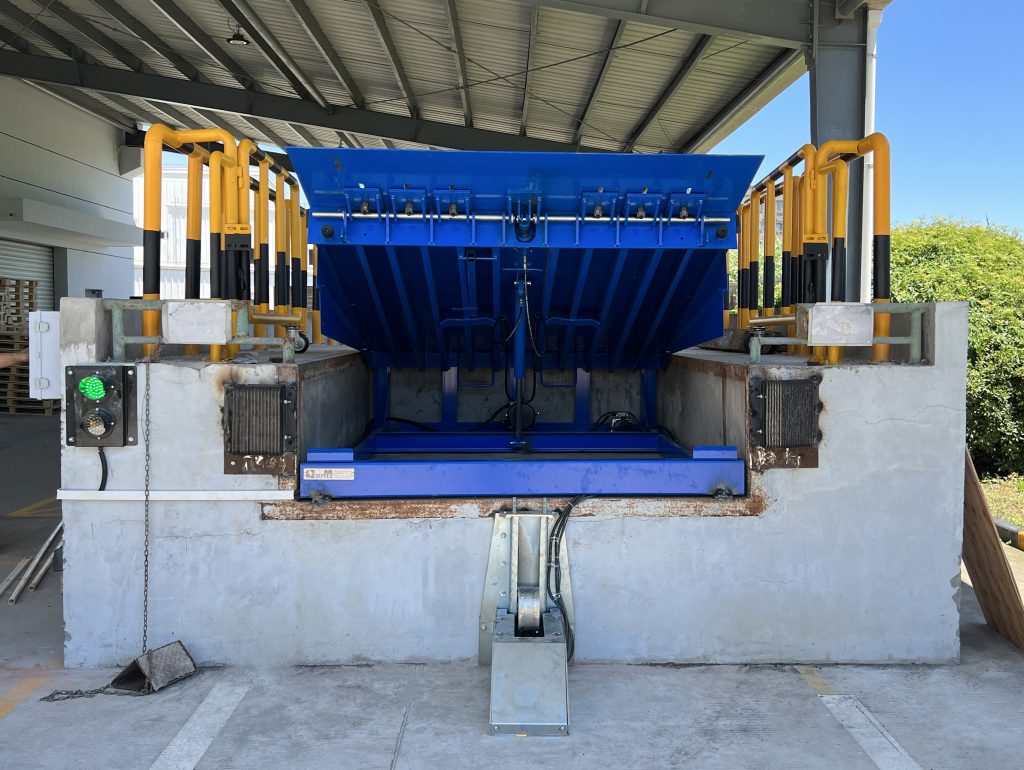 Benefits of hydraulic dock plate
Adjustable Height and Gap Compensation:
Loading dock levelers, powered by electric hydraulic pumps, ensure seamless alignment between delivery ports and carriages. This creates a stable bridge frame, allowing forklifts to swiftly transport goods. This height adjustment capability significantly reduces loading times and enhances overall operational efficiency.
Weather-Resistant Design:
With integrated door seals and inflatable components, loading and unloading platforms are equipped to tackle all weather conditions. Rain or shine, these features effectively seal off the loading area, preventing rain, dust, and snow from hindering operations. This ensures a consistent workflow and minimizes disruptions, even during adverse weather.
Foundation Pit Preparation:
Crucial Role of a Well-Prepared Foundation Pit:
For optimal stability and functionality, a well-designed foundation pit is essential for installing loading dock levelers. Proper preparation directly impacts the safety and effectiveness of these platforms. Here's what to keep in mind during the pit reservation process:
Use 75×75 angle iron (with a thickness greater than 5mm) for pre-embedding around the pit. Welded steel bars provide additional reinforcement.
Ensure the platform angle iron is level and equally wide in the front and rear sections. Confirm diagonal consistency.
After pit completion, align the angle iron flush with the outer wall and firmly secure it to the platform. Load-bearing should be supported by the pre-buried angle iron.
Conduct anti-rust treatment for angle iron, double-check measurements for accuracy, and ensure the platform pit is not inclined.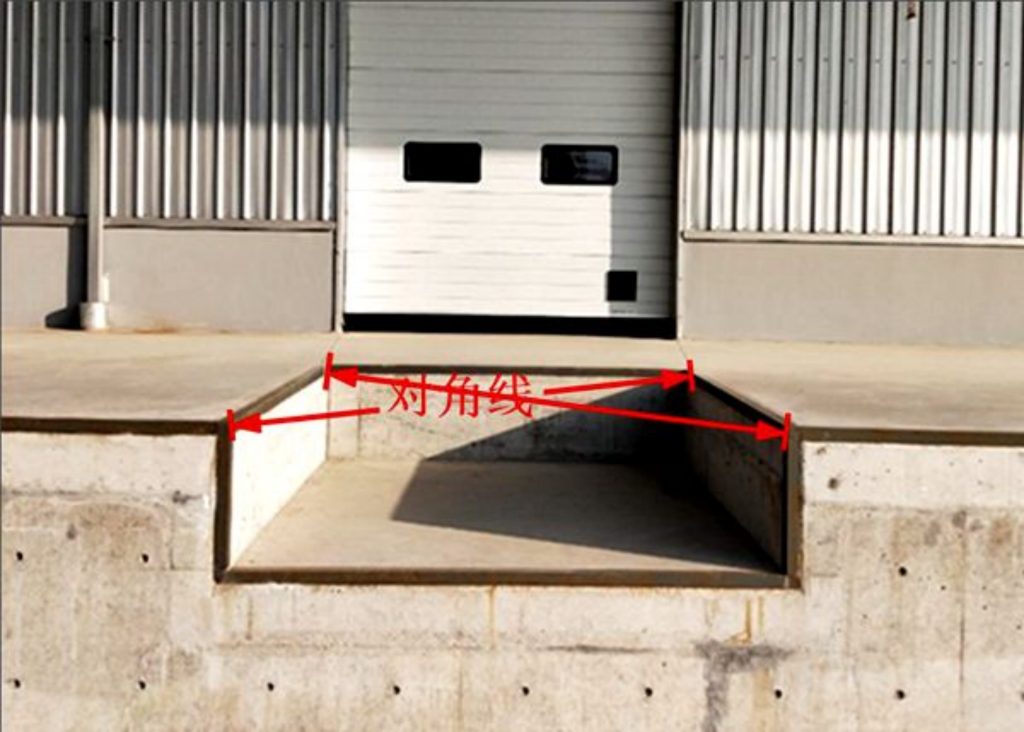 Customization for Your Needs:
Tailoring Specifications to Requirements:
Loading dock levelers come in various specifications, dimensions, carrying tonnages, and lifting ranges. The more common sizes are: W2000*L2000*H600mm, W2000*L2500*H600mm. The tonnage carried by the platform can be customized from 6 tons to 8-12tons. Customization is key to optimizing their performance. During the purchasing process, consult professional manufacturers with specific information:
Platform height
Carriage height
Cargo weight
Adhering to the manufacturer's recommendations, design the pit position according to provided drawings. Precisely pre-bury the foundation pit based on these designs before the platform's installation.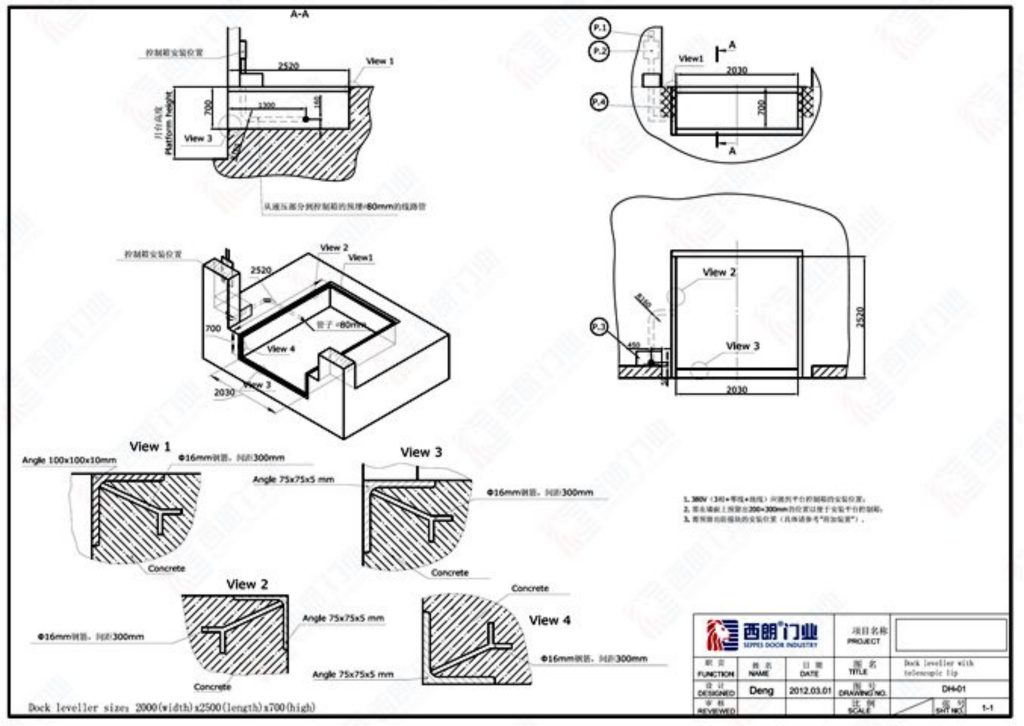 Conclusion:
The loading dock leveler is an unsung hero in warehouse logistics, revolutionizing loading and unloading processes. By adjusting heights, compensating gaps, and incorporating weather-resistant features, these platforms enhance productivity and ensure operational consistency. Investing in a well-prepared foundation pit and customizing loading dock levelers to match your needs is the path to seamless, efficient warehouse operations that can stand up to any challenge. China Railway Logistics Group Co., Ltd. installed this product to improve the efficiency of loading and unloading.