Installation of high speed freezer door in food workshops
In recent years, the country's food safety control has become more stringent, so the food workshop has high requirements on the environment. Staff should wear dust-proof clothing to work, and personnel should prevent dust and mosquitoes from entering. So, how can we prevent this kind of problem? My answer is to install high speed freezer door. What is the function of this product, as follows: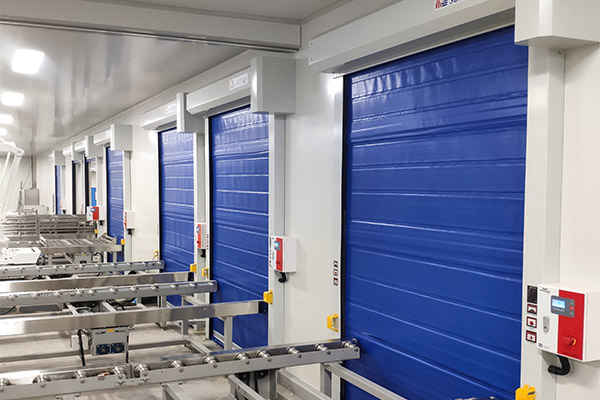 Features of thermal insulation fast doors:
Thermal insulation: The door curtain of this product is made of high-quality multi-layer thickened door curtain. The interior is filled with thermal insulation materials to effectively keep the internal temperature constant. It can also play the role of moisture-proof, dust-proof and insect-proof. The maximum opening speed is 1.5 m/s, which greatly reduces the internal and external air convection, reduces energy consumption, and ensures the temperature and cleanliness requirements of the place of use.

Easy to clean: The door box, motor cover and door frame are all made of 304 stainless steel, which is corrosion-resistant and easy to clean. The door box is a D-shaped design with built-in screws. Dust-proof and easy to clean.

Intelligence: The product is equipped with an automatic derailment repair system. When the door is derailed by an external force, it does not need to be manually restored. The automatic monitoring system can reset the door during the next operation to avoid unnecessary trouble.
The high speed freezer door has good gas tightness and thermal insulation. In addition, the product can be fast to ensure that the inside and outside air will not circulate. Guarantee the quality of product processing. These features are very in line with the conditions for installing doors in food workshops. Therefore, it is very suitable to install this product in the food workshop.