Enhance Factory Efficiency with Industrial Spiral Doors
Modern factory warehouses are equipped with industrial spiral doors to ensure a sealed and dust-proof production environment. These doors offer fast and clean operation, anti-theft and wind-resistant properties, as well as sound-proof and noise-reducing features. With the growing demand for factory automation, tracks are laid on the ground for AGV and conveying equipment to enter and exit. Choosing the right door to match this setup is crucial. Let's explore the suitable induction methods in detail.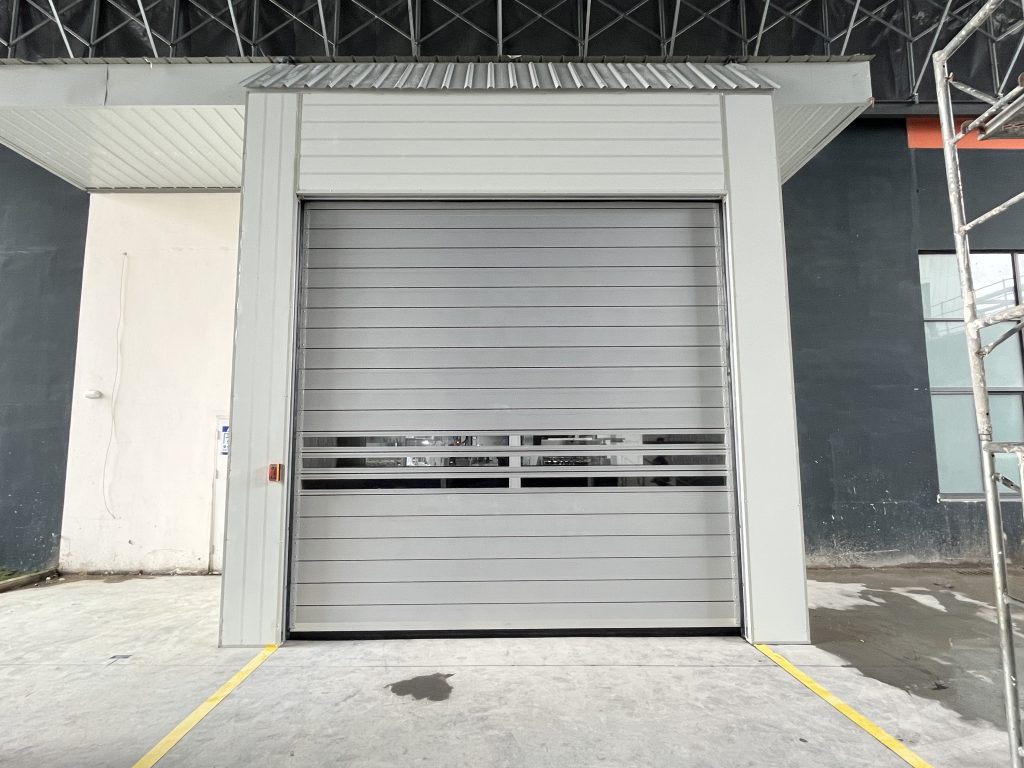 Sensing Methods for High Spiral Doors
When it comes to matching industrial spiral doors with automation equipment, several sensing methods can be used based on specific requirements:
Equipment Linkage: Establish a connection between the door and automation equipment, such as AGV and conveying systems. As the automation equipment approaches the door, it triggers automatic door opening.
Radar Sensing: Utilize radar signals to detect vehicles near the door. When a vehicle approaches, the door is automatically activated and opens.
Bluetooth Sensing: Pair the door with the Bluetooth device installed in the vehicle. When the vehicle enters the door's range, the door opens automatically.
Infrared Sensing: Employ infrared detectors to sense vehicles in proximity to the door. As a vehicle approaches, the door detects its presence and opens automatically.
It's important to note that geomagnetic induction cannot be used in this case. The presence of magnet components in the tracks interferes with the principle of geomagnetic entry and exit, leading to inaccurate induction or malfunction of the industrial spiral door. Dana Power Technology Co., Ltd. installed this door.