Industrial rapid doors can improve the efficiency and function of the factory floor
Industrial rapid doors play a crucial role in factory workshops and various industrial environments. In particular, automobile production workshops demand doors that meet stringent requirements. Rapid rolling doors are highly recommended for these workshops due to their exceptional characteristics and advantages. This article delves into the features of industrial rapid doors, highlighting their efficiency, temperature control capabilities, and dust prevention properties.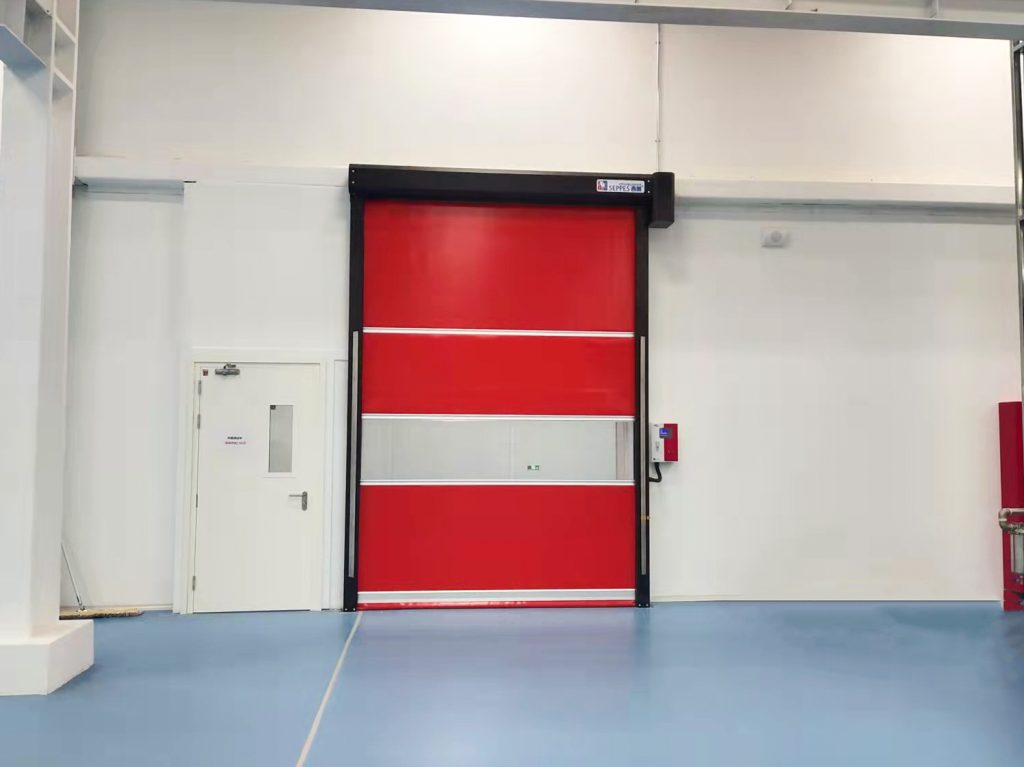 Advantages of installing fast rolling doors in automobile production workshops
Fast Opening and Closing for Enhanced Efficiency
To facilitate the frequent movement of personnel and vehicles in production workshops, fast rolling doors offer swift and efficient operation. These doors can open and close at high speeds, accommodating approximately 500-800 cycles per day. Additionally, automatic sensor switches can be installed, eliminating the need for manual operation. This time-saving feature significantly improves work efficiency.
Maintaining Optimal Temperature Zones
Industrial rapid doors excel at dividing indoor and outdoor spaces into two independent temperature zones. By doing so, they help maintain constant temperature and humidity levels within the workshop. This capability fosters a comfortable working environment, ensuring employees can perform their tasks without discomfort caused by extreme temperatures.
3. Effective Dust Prevention
The complex technological processes in automobile production workshops necessitate effective dust prevention measures. Industrial rapid doors address this requirement through their innovative design features. Equipped with double-row deck-type sealing brushes, U-shaped bottom edges, and integrated door head sealing boxes, these doors form a four-sided airtight structure. This comprehensive sealing solution ensures efficient dust prevention and better partitioning within the workshop.
Industrial rapid doors are indispensable in factory workshops, particularly in automobile production settings. Their remarkable features, including swift operation, temperature zone division, and dust prevention, significantly contribute to enhanced efficiency and improved working conditions. As a result, these doors have gained popularity in various industries, solidifying their position as a reliable and effective solution. Nippon Paint Co., Ltd. installed this door