How to install fast roller door in automobile workshops to isolate smoke and dust?
The main problem affecting the production environment of automobile welding workshops is the welding fumes formed during the welding process. The smoke and dust inside can be exhausted by the exhaust fan. However, a small amount of smoke and dust that has not been discharged can easily flow out through the door, causing pollution to the external environment of the workshop. In this regard, the countermeasure that many car companies think of is to install fast roller door to isolate the smoke and dust. How to isolate them, the answer is given below.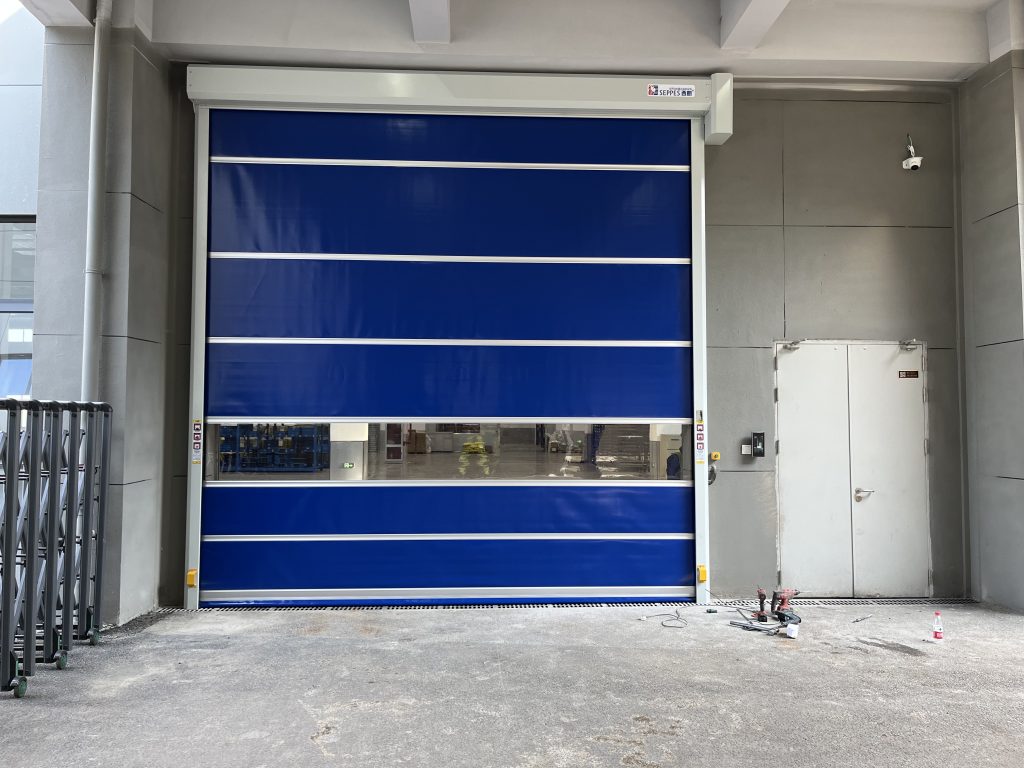 Welding workshop fast door to isolate welding fumes
1.Excellent airtightness. The door curtain of this product is made of PVC material, and double rows of deck brushes are installed on the inner side of the track. These materials can effectively isolate the internal and external environment and maintain a good environment for the outside.
2.Quick switch. The maximum running speed of this product can reach 1.8m/s, and the traffic efficiency has been greatly improved. So every time you enter and exit, the time for the internal smoke to flow out will also be reduced.
3.Intelligent sensing device. It can realize unmanned intelligent linkage switch, which is convenient and safe.
Good sealing, quick switch and intelligence are the help in daily use after the welding workshop installs the fast roller door. Compared with ordinary partition doors, it has the characteristics of intelligence, convenience, safety and good effect. Overall, this product is very suitable for installation in welding workshops of car companies.