How does the fast rolling door open when the power is cut off?
Fast rolling doors have the characteristics of high efficiency, temperature insulation, heat insulation, insect resistance, and dust resistance. They are suitable for food, medicine, electronics, rubber, chemicals, automobiles, textiles, logistics and other fields. Therefore, they are the most popular industrial door products in recent years. There are many ways to open the fast door, such as double-sided manual buttons, radar, geomagnetic, etc. Then, how do we open the door when the power is cut off?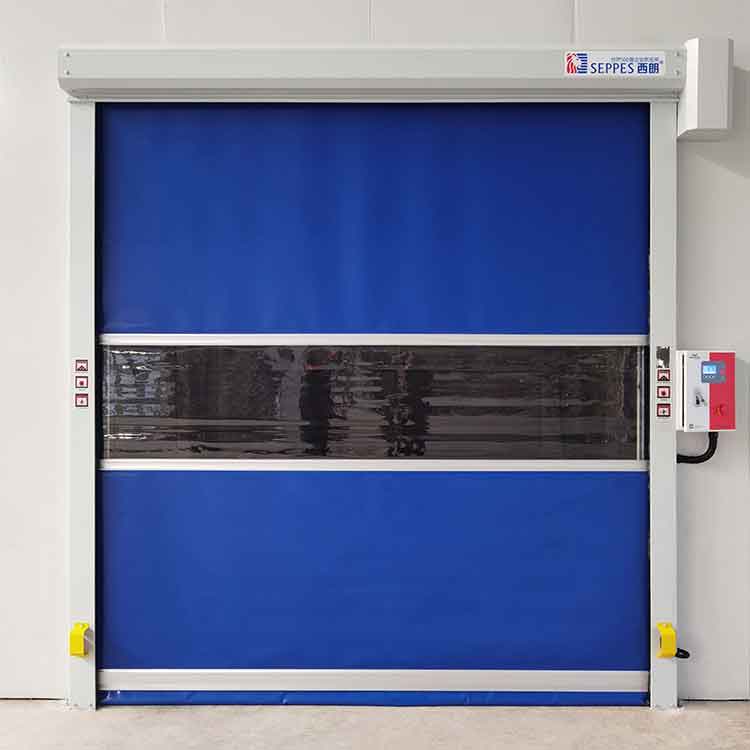 The opening method of the fast rolling door
Manual open
If the door is closed after a power failure, you can manually lift the curtain to help you leave, but it is not recommended to do this all the time to avoid damage to the product. It can be opened manually.
Reserve power
In order to avoid power interruption during use, you can choose to add a reserve power supply. It can still be used as an emergency even in the event of a power outage.
There are two ways to open the fast rolling door when the power is off: manual opening and reserve power supply. Manual opening is the easiest, but it is not recommended to use it frequently to avoid damage to the door curtain. The main and backup power supply can better protect the door, but the price is relatively high. The fast rolling door also has an infrared safety photoelectric protection device, which is relatively safe. In the future that focuses on intelligent development, the compatibility of this product can meet various intelligent use conditions and is suitable for many places.