High Speed Roller Shutter Doors: Enhancing Biomedical Warehousing Efficiency
In the realm of biomedicine, maintaining precise conditions for hygiene, temperature, and humidity during production and storage is paramount. To safeguard against external contaminants and regulate internal temperature and humidity, high-speed roller shutter doors have emerged as an indispensable solution for warehouse access. This article delves into the vital role of these high-speed roller shutter doors within biomedical warehousing.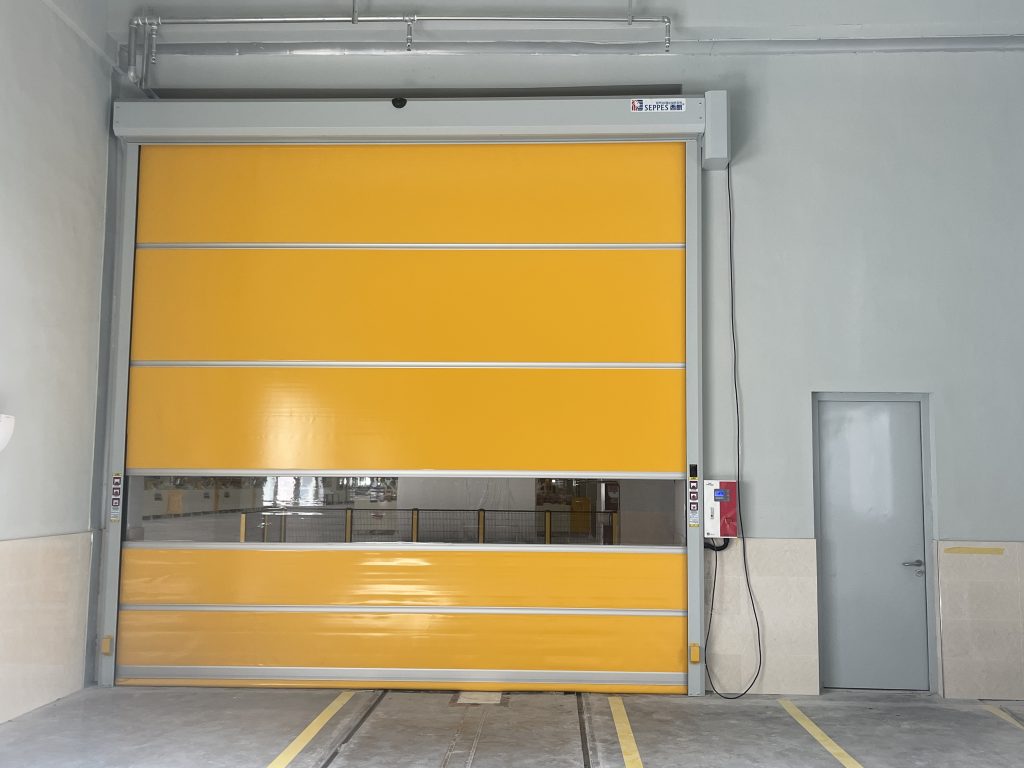 How does the rapid door meet the requirements of biomedical warehouse?
Precision Temperature and Dust Control
High-speed roll up doors are engineered for swift operation, seamlessly integrated with air curtain machines. This combination creates a system that not only efficiently opens and closes but also generates an airflow to protect the warehouse's interior. Leveraging pressure differentials and rapid closure, these doors effectively isolate the interior from exterior dust and temperature fluctuations. When in the closed position, brushes or zippers secure the door curtain to the guide rail, ensuring a clean, dust-free environment with consistent temperature and humidity for biopharmaceutical storage.
Advanced Sensing for Forklift Traffic
Warehouses frequently witness the bustling activity of forklifts. To optimize the efficiency of warehousing operations and transportation, high-speed doors come equipped with advanced pedestrian-vehicle diversion radar sensors. These sensors ensure pinpoint accuracy, detecting both human and vehicular presence without errors. Moreover, they can independently sense vehicles, allowing for the smooth flow of goods and personnel.
Enhanced Visibility for Biopharmaceutical Warehouses
Biopharmaceutical facilities demand large internal and external observation areas with excellent lighting conditions. High-speed roll up doors feature a standard 60 cm high transparent PVC market. The size of this transparent section can be customized as per specific requirements or even fully transparent for maximum visibility.
High-speed roller shutter doors have become a necessity for modern biomedicine, food and beverage, electronic industries, and logistics and warehousing. These doors not only fulfill the critical requirements of dustproofing, cleanliness, insulation, and automated sensing but also provide safety measures for equipment across various industries. Furthermore, they seamlessly integrate with Automated AGV trolleys, facilitating automatic docking and accelerating the pace of enterprise automation, leading to enhanced efficiency, safety, and productivity in production and warehousing operations. General Electric Gas China Co., Ltd., a Fortune 500 company, chose SEPPES's fast rolling shutter door