High-Speed PVC Stacking Doors: Boosting Efficiency and Performance
High-speed PVC stacking doors are a game-changer for larger industrial doorways, typically exceeding 6 meters in both width and height. These versatile doors serve a multitude of functions, such as heat preservation, cold preservation, insect protection, wind resistance, dustproofing, sound insulation, fire resistance, and odor containment. In this article, we delve into the various benefits of these doors and their applications across industries.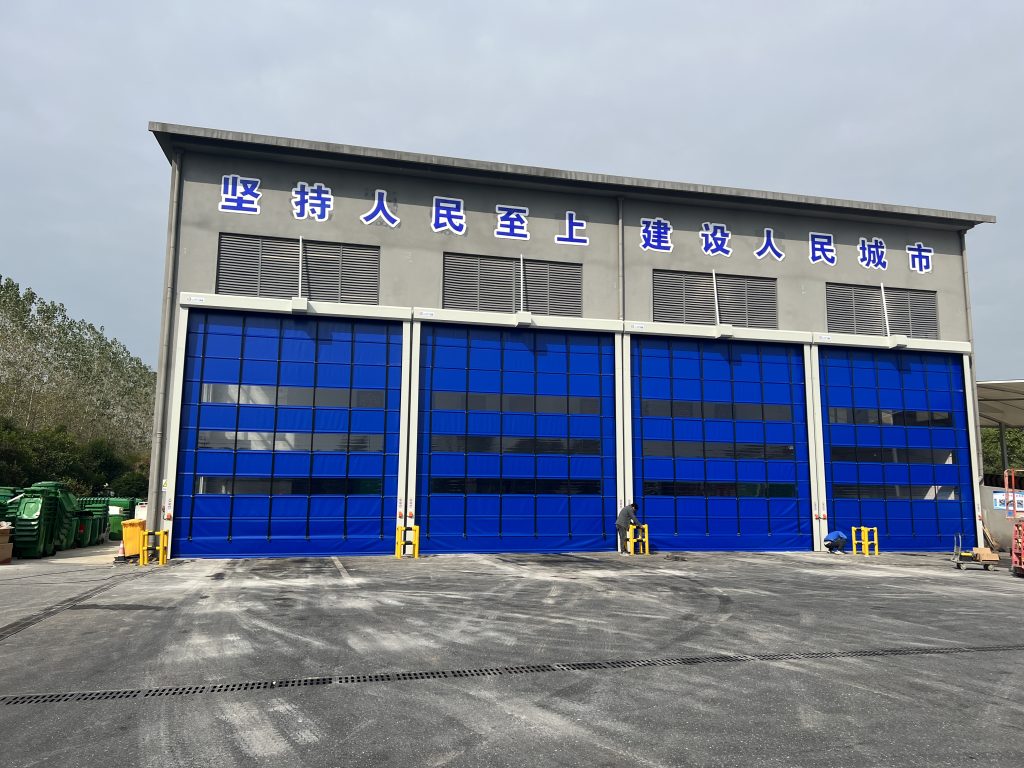 Unveiling the Versatility of Rapid Stacking Doors
Rapid stacking doors find their purpose in a wide array of settings, including textile factories, food processing plants, refrigeration facilities, electronics manufacturing units, printing shops, supermarkets, refrigeration assembly lines, precision machinery environments, logistics and warehousing centers, and many more. These doors prove to be the ideal choice in scenarios that demand high-performance logistics and pristine working conditions. They bring forth a range of advantages, such as energy efficiency, enhanced climate control, high-speed automatic operation, and increased operational efficiency.
Advantages of High-Speed PVC Stacking Door Products
Energy Efficiency and Climate Control
High-speed PVC stacking doors exhibit impressive opening speeds of 0.8-1.6 meters per second and closing speeds of 0.5-1.0 meters per second. This rapid operation significantly enhances the insulation properties, ensuring optimal climate control throughout the year. By minimizing energy loss, these doors contribute to substantial energy savings.
Exceptional Sealing Performance
The bottom of these doors features an elastic PVC base cloth air seal, which can seamlessly adapt to uneven floors. Furthermore, the door frame is equipped with a sealing brush and a unique sealing system that effectively blocks the intrusion of hot or cold air. This comprehensive sealing mechanism ensures the prevention of pests, dust, unpleasant odors, and other contaminants.
Durability and Longevity
High-speed PVC stacking doors are engineered to handle intensive usage, capable of opening and closing approximately a thousand times per day. Their robust construction guarantees a long service life, reducing the need for frequent replacements or maintenance.
Superior Wind Resistance
The innovative design of these doors, in the form of stacked folding fast doors, incorporates multiple built-in or external lateral wind-resistant levers. This design evenly distributes wind pressure across the entire door curtain. Enabling the door to withstand winds of up to ten levels. Even in spacious openings, these doors effectively shield workers and goods from potential disruptions.
Easy Maintenance
Maintenance of high-speed PVC stacking doors is hassle-free. The door body can be detached and disassembled separately when necessary, ensuring convenient and trouble-free maintenance procedures.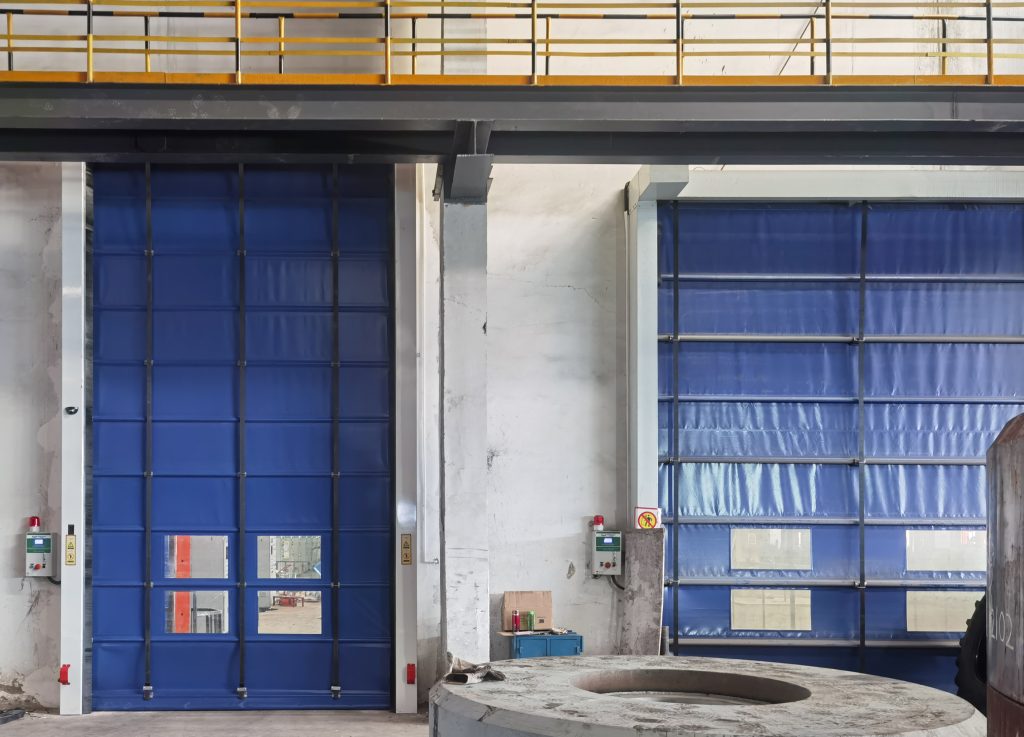 In conclusion, high-speed PVC stacking doors provide a comprehensive solution for industries requiring top-notch performance and environmental control. With their remarkable energy-saving capabilities, sealing efficiency, and durability, these doors are the perfect choice for a wide range of applications.