Enhancing Efficiency and Cleanliness with Fast Roller Shutter Doors
In environments necessitating impeccable cleanliness such as electronics, medicine, food, and chemical facilities, the lightweight and high-speed functionality of fast rolling doors prove indispensable. These doors facilitate a swift separation of diverse ambient air zones, enabling seamless passage for both people and vehicles. Embodying the principles of environmental protection, these doors effectively ward off pollutants, dust, insects, and contaminants. Discover how SEPPES fast roller shutter doors optimize efficiency and hygiene in industrial settings.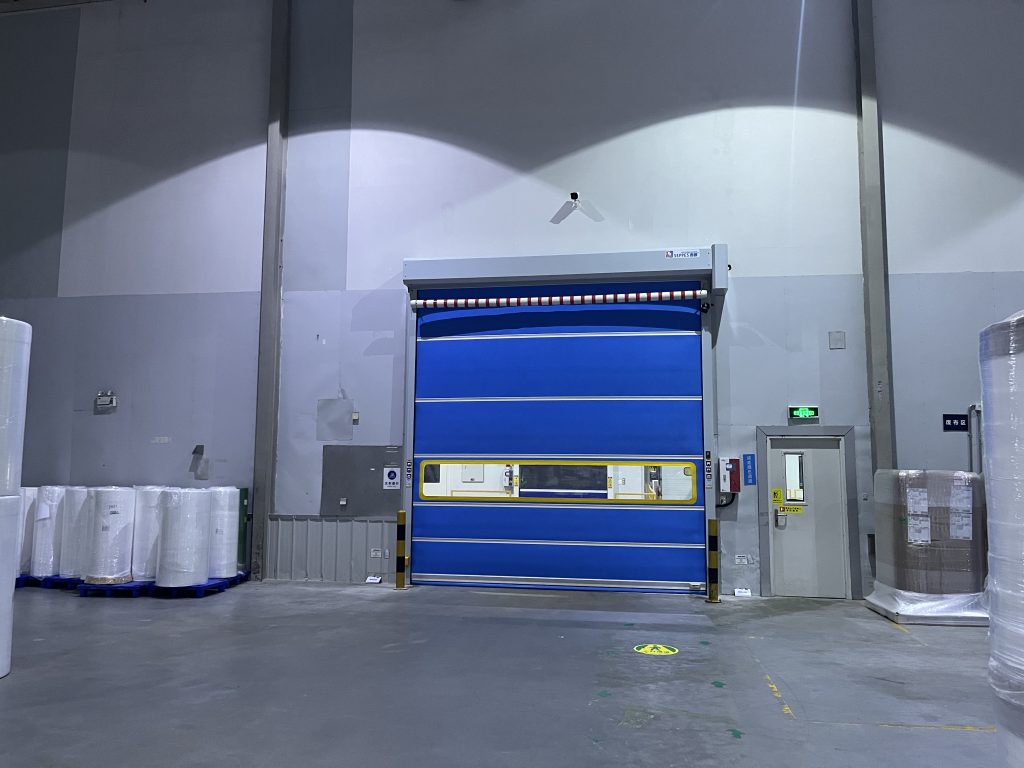 Advancements in Efficiency and Cleanliness for Fast Rolling Doors
Fast rolling doors are expertly engineered to operate at remarkable speeds while maintaining a minimal weight. They are particularly well-suited for indoor spaces demanding stringent cleanliness standards. These areas include electronics, medicine, food, and chemical production facilities. Notably, these doors serve as a convection partition, effectively segregating varying ambient air conditions and facilitating the swift movement of personnel and vehicles. By adopting fast rolling doors, businesses align with environmental protection protocols and stringent quality inspections. The installation of these doors creates an impermeable barrier against internal environmental pollutants, safeguarding against dust, insects, and other contaminants that compromise hygiene standards.
Diverse Control Methods for Tailored Solutions
Fast rolling doors offer a versatile array of control options, adeptly catering to the specific demands of diverse enterprises. These control methods seamlessly integrate into the equipment and operational infrastructure of enterprise workshops. The advanced control system of SEPPES fast rolling doors accommodates a myriad of control modes, proficiently meeting the unique requirements of a wide customer base. Explore the following selection of SEPPES fast rolling door control methods, each tailored to distinct operational needs:
Manual Operation:
Strategically positioned buttons on any side of the door enable easy ingress and egress for workshop personnel. This hands-on approach requires manual engagement for opening and closing.
Remote Control Opening:
Employ a remote control to conveniently initiate door movement, providing remote access and control.
Radar Induction Opening:
Radar-based detection technology triggers automatic door opening when individuals are detected within the door's range. Ideal for scenarios where hands-free, automated access is essential.
Geomagnetic Ring Activation:
The incorporation of a geomagnetic ring enables automated door opening upon detecting the presence of metal objects, such as vehicles entering or exiting. This feature ensures doors remain closed when individuals traverse.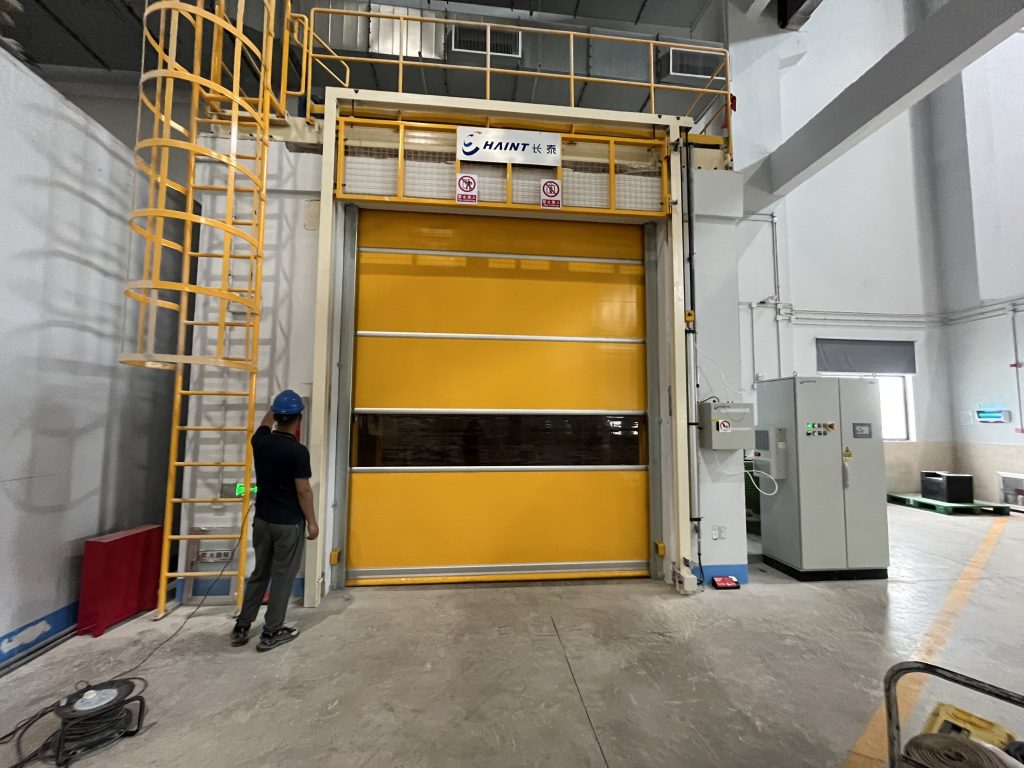 Optimized Motor Longevity
SEPPES fast rolling doors incorporate a motor-friendly buffer opening and closing design, significantly alleviating the motor's load. This innovative design modification substantially prolongs the service life of the fast rolling doors, minimizing maintenance requirements and enhancing long-term operational efficiency.
In selecting the ideal control method, customers are empowered to align their choices with their site-specific needs. SEPPES fast rolling doors seamlessly integrate cutting-edge technology with practical solutions, ensuring the optimization of productivity and hygiene standards. Embrace the transformative benefits of fast roller shutter doors today, and experience unparalleled efficiency and cleanliness across your industrial operations. Shanghai Ziyan Food Co., Ltd. installed a fast rolling door at the outlet of the production workshop.