Equipment Work For The Installation Dock Leveler
Dock leveler are widely used and are usually used in warehouses, stations, docks and other places. The purpose of the installation is to effectively adjust the height difference between the floor and platform of different transport vehicles through the joint work of the control system, the electro-hydraulic power unit, the adjustment plate and the tongue plate. If it is use for warehousing logistics, you can choose a set of warehousing and logistics loading and unloading combinations. These include industrial doors, door seals, and dock leveler to prevent external rain, debris, and airflow from entering. It can make loading and unloading more stable and safe.
1. Information you need to know before buying
First, we need to understand the requirements and capabilities.Then, If the pit has not been built yet, the standard dimensions of width, length and height are 2m*2m*500/600mm and 2m*2.5m*500/600mm respectively. You can refer to this size to build the pit. Secondly, if the pit has been built, we can customize the dock leveler according to the pit. Finally, our load capacity is 6 tons, 8 tons, 10 tons. You can choose to buy according to your needs.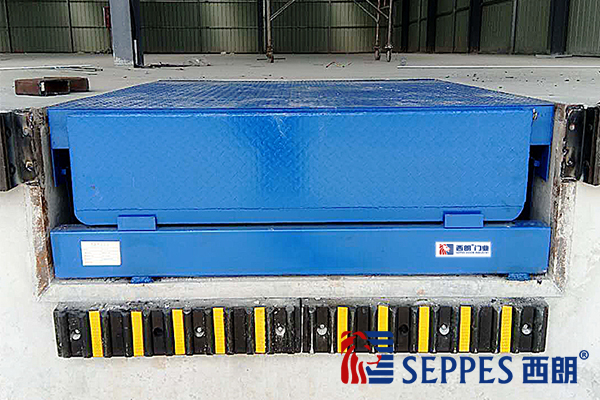 2. Reasons for choosing Seppes
Seppes fast door, customers can rest assured. At present, we have 11 years of experience in the manufacturing , The technology is very mature. There are nearly 20 patents for various inventions and technologies, and 15 are pending. Products have export to Europe, Australia, the United States, Canada, France, Japan, Dubai, Russia and other countries and regions through high international standards. In addition, Seppes is also a cooperative supplier of more than 60 Fortune 500 companies such as IKEA, Logitech, and Fresenius.