Enhancing Efficiency and Energy Savings with Industrial Rapid Shutter Doors
In today's business landscape, enterprises strive to optimize efficiency while simultaneously reducing energy consumption. A powerful solution that industrial door manufacturers endorse for achieving these objectives is the installation of industrial rapid shutter doors. These innovative doors not only cater to the specific requirements of enterprises but also significantly enhance production efficiency and energy conservation. It's no surprise that they have become a favored gateway in various enterprise workshops.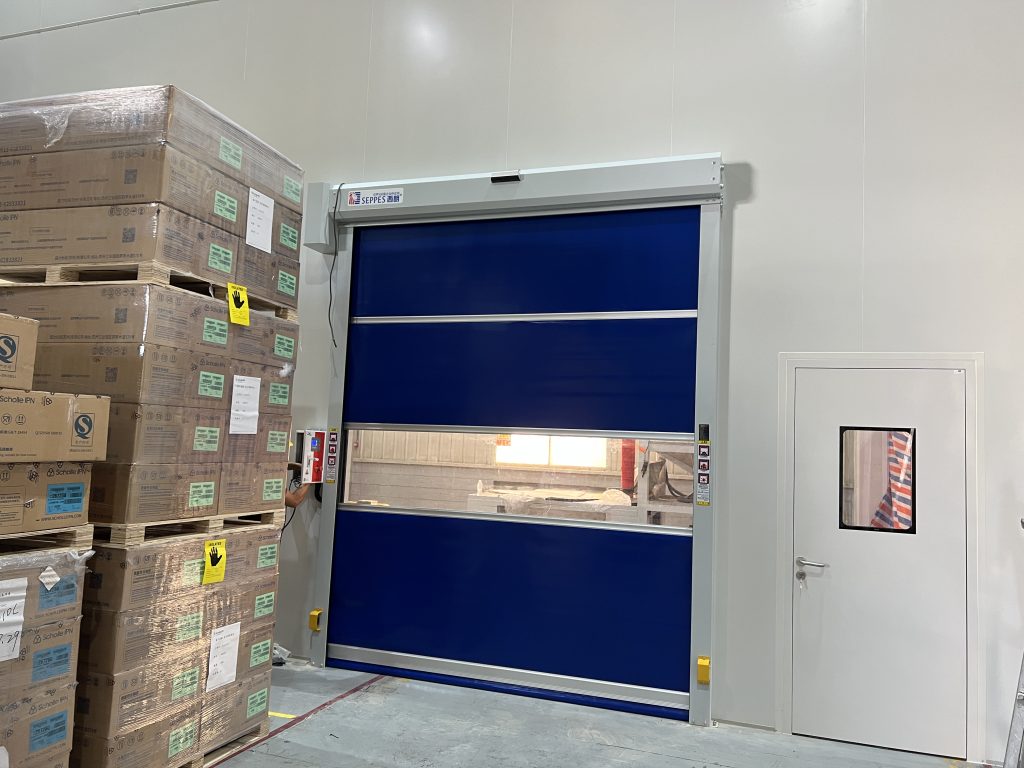 Key Features of Industrial Rapid Shutter Doors
Industrial rapid shutter doors are equipped with an array of essential features that make them indispensable for modern businesses. The key attributes of these doors include:
1.Swift Operation:
Rapid opening and closing speeds ensure minimal downtime and optimal productivity.
Sensitive and prompt response to door activation signals enhances efficiency.
2.Hands-Free Automation:
No manual operation required, reducing the need for labor and increasing convenience.
3.Airflow Management:
Employ double door interlocking to minimize air circulation, preventing cross-contamination.
Exceptional sealing and sound insulation capabilities ensure a conducive working environment.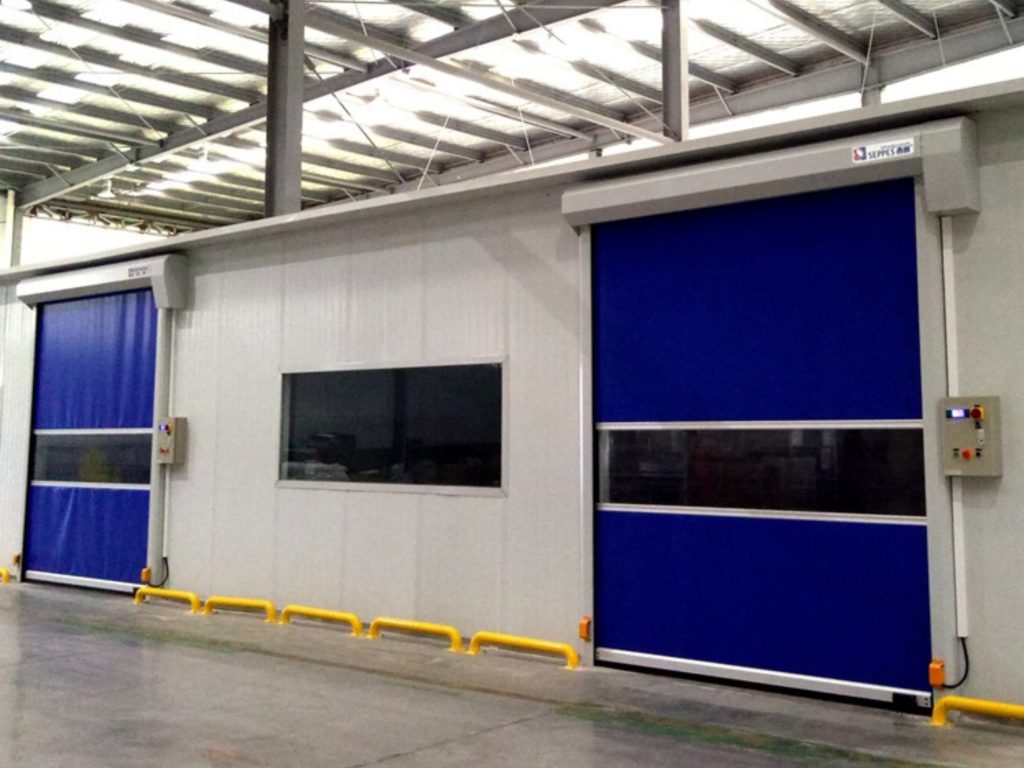 Ensuring Safety with Industrial Rapid Roller Shutter Doors
These doors are not only efficient but also remarkably safe. Understanding the operational principles of industrial rapid doors sheds light on their security:
1.Sensor-Based Operation:
Door sensors transmit trigger signals to the control system.
The control system promptly raises the door curtain to the desired position, ensuring swift channel closure.
2. Anti-Entrapment Features:
Equipped with sensor devices to prevent accidents, ensuring that no one gets trapped.
Even in cases of passive pushing or pulling, the system maintains order and avoids confusion.
Electronic lock functions offer access control, enhancing security.
3.Comprehensive Protection:
A photoelectric induction protection system at the bottom of the door senses the presence of people, vehicles, and objects.
This technology prevents objects from falling while passing through the door.
4.Fault Tolerance:
In exceptional circumstances, manual operation is possible by cutting off the power supply.
The fast rolling door can be opened and closed normally, providing reliability and safety.
The fault recovery function allows for self-resetting within 10 seconds, ensuring minimal disruption.
Unlocking the Potential of Rapid Shutter Door
Industrial rapid shutter doors offer a comprehensive solution to the efficiency and energy-saving needs of enterprises. Their swift operation, safety features, and advanced automation capabilities make them a valuable asset in today's competitive business environment. Invest in these doors to improve efficiency, save energy, and elevate safety in your enterprise. DSM Ltd. chose SEPPES as their industrial door supplier.