How to enhancing performance and longevity of electric sectional doors
Industrial electric sectional doors are essential passage doors widely employed across various industries. These doors feature a robust construction, with a door panel composed of 0.45mm thick color steel plate filled with polyurethane foam, resulting in a sturdy 40mm thick panel. The height of each door panel is 500mm, but customization is available based on specific requirements. Additionally, different lifting methods and induction systems, such as remote control, radar, and geomagnetism, can be chosen for convenient operation. To ensure optimal performance and extend the longevity of these doors, users should focus on two critical aspects: proper opening and closing procedures and regular maintenance.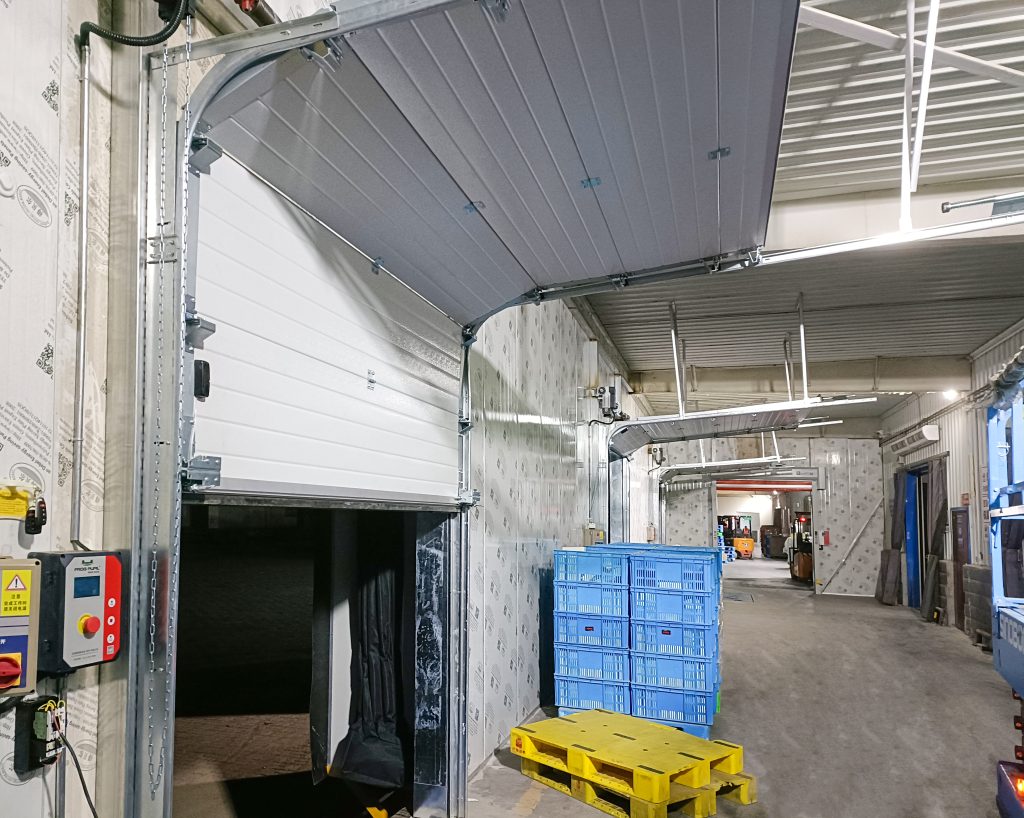 Two aspects enable the sectional overhead door to be used for a long time
1. Attention to Opening and Closing Procedures
When operating industrial sectional overhead doors, it is vital to ensure that no obstructions or objects are present underneath or near the door, both inside and outside. The door should be opened without the need for individuals or objects to intervene. It is strictly prohibited to tamper with the manual chain, and only authorized operators should perform door operations. Furthermore, it is important to refrain from touching the electric button during door activation.
2. Regular Track Maintenance
To maintain smooth functionality, it is recommended to lubricate the sliding mechanism on the inner side of the track every six months to a year. Cleaning the door panel regularly is also advised. When cleaning, avoid using strong acid or alkali solutions and refrain from forcefully striking the door panel. Regular inspections should be conducted to identify any signs of looseness or abnormal sounds. Additionally, ensure the door body controller is well-maintained, paying attention to the buttons, wires, motors, and limit positions.
Industrial electric sectional doors, like any mechanical equipment, require proper usage and regular maintenance to optimize performance and prolong their lifespan. By adhering to appropriate opening and closing procedures and conducting routine maintenance, users can significantly enhance the service life of these doors. Implementing good operating habits and proactive maintenance practices will ensure the seamless operation of industrial lift doors in workshop environments. The Chinese Academy of Sciences installed this door.