Dock Levelers: High-Quality Solutions for Efficient Warehouse Operations
In the bustling world of logistics, where warehouses handle a high volume of shipments daily. The utilization of reliable and durable dock levelers becomes essential. To ensure uninterrupted workflow under such demanding conditions. It is crucial for customers to select hydraulic dock leveler from reputable manufacturers that offer excellent quality and cost-effectiveness. Renowned brands such as Rite-Hite and SEPPES have established their presence in this domain. Investing in a subpar hydraulic dock leveler can result in recurrent failures, causing delays in daily warehouse operations.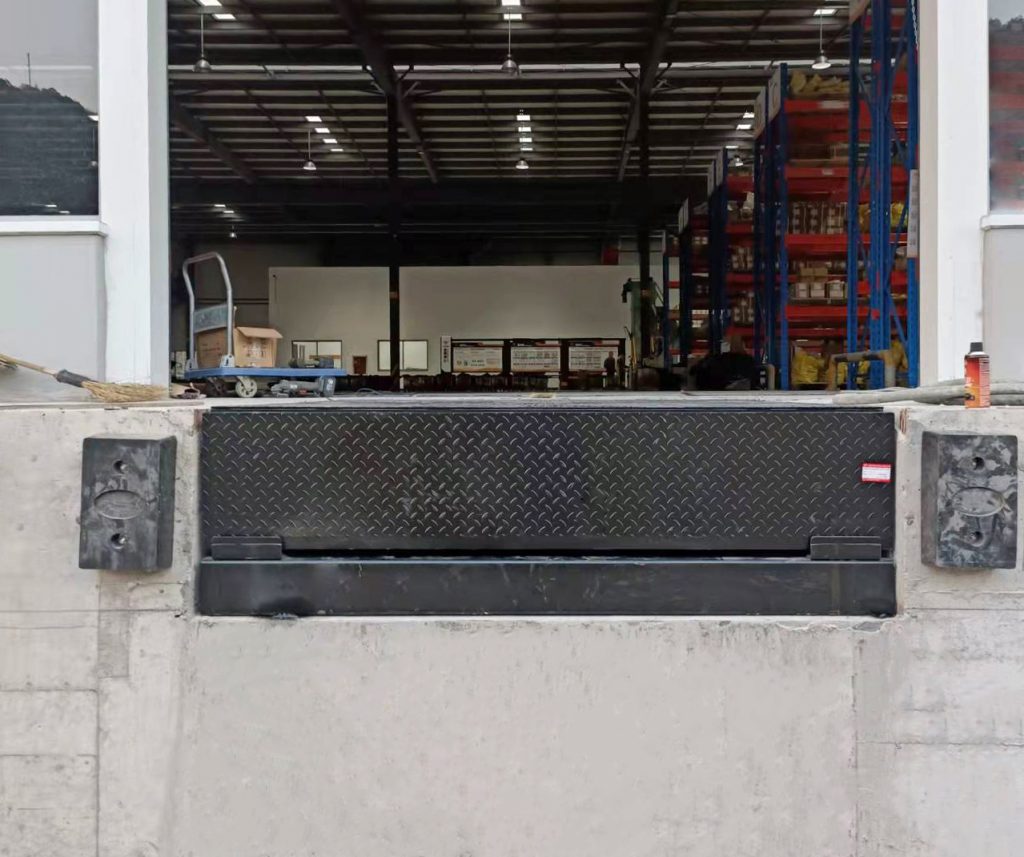 Quality Features of Warehouse hydraulic dock leveler:
Italy Haipu Hydraulic System: Ensuring Top-notch Performance The hydraulic pump acts as the lifeblood of a hydraulic dock leveler, providing the necessary power for efficient cargo handling. Opting for dock levelers equipped with the imported Italy Haipu hydraulic system guarantees superior performance. These systems come with antifreeze lubricating oil, enabling seamless operation in both low and high-temperature environments.
Baosteel Steel Plate: Strength and Durability A hydraulic dock leveler's structural integrity depends on the materials used, particularly the steel plate. By utilizing Baosteel steel plates, which primarily feature checkered patterns, manufacturers ensure robustness and longevity. These plates boast an impressive thickness of 8mm for the table top and an additional 2mm for the pattern, offering exceptional load-bearing capacity.
Intelligent Control: Enhancing Operational Efficiency To optimize workflow and streamline maintenance, loading and unloading platforms feature intelligent control systems. Equipped with display screens, these systems provide real-time information about platform operation status, working times, fault codes, and alarm codes. They also facilitate seamless man-machine dialogue, contributing to improved operational efficiency and ease of maintenance.
When it comes to optimizing logistics operations, selecting high-quality dock levelers is of paramount importance. The Italy Haipu hydraulic system, Baosteel steel plates, and intelligent control systems offer key features that significantly contribute to the durability, reliability, and efficiency of hydraulic dock leveler. By investing in these advanced solutions, warehouses can ensure seamless daily operations and maintain a competitive edge in the ever-evolving logistics industry.