Dock Leveler On The Pier
The dock leveler is usually used to adjust the height difference between the car floor and the platform to improve the efficiency of loading and unloading. In the place of the pier, you can often see people using it. Of course, not only docks, but also warehouses and stations are usually used. This product has a very wide range of use and is a very popular product of our company. Seppes is taking the road of branding, paying great attention to product quality and service. We use high-quality and high-quality raw materials, so our products can be customize for higher loads without deformation. Our company has recently had a close cooperation with an American company. This customer decided to place a large number of orders after carefully understanding our products and knowing that our products have CE certification, SGS certification . In addition, there is a two-year warranty. Now let's get to know the dock leveler.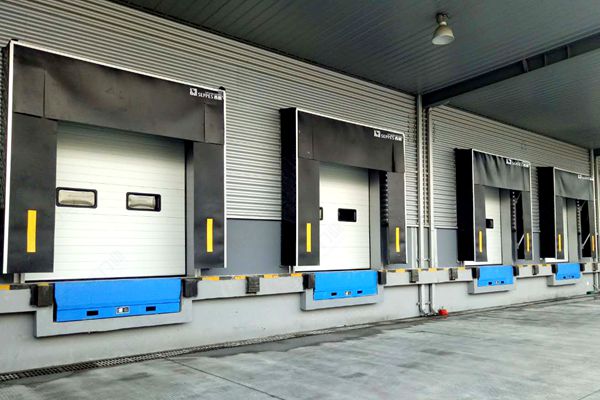 1. Brand dock leveler
Standard size: W2000mmL2000mmH500/600mm and W2000mmL2500mmH500/600mm
Maximum size: W2200mmL4500mmH500/600mm
Standard load: We can customize the load of 6T/8T/10T.
Safety device: emergency stop button, tongue plate buffer device, side anti-pinch protection, geomagnetic valve anti-fall device protection.
Color style: blue and black can be customize.
Composition: main board, tongue plate, hydraulic pump, oil cylinder and sealing rubber strip.
2,Industrial Door Manufacturer Seppes
Seppes has been establish for 11 years and has cooperated with more than 2,000 companies, including more than 60 of the world's top 500 companies. Meanwhile,the buyer group covers almost all industries, including aviation, medicine, electronics and other fields. The supporting factory covers an area of 17,500 square meters and can achieve an annual production capacity of 130 million. At present, the products are export to the United States, Canada, Japan, South Korea, Vietnam, Europe, Australia and other countries or regions. And it is also a supplier of IKEA, Logitech and other companies.