Dock Leveler For Warehouse
Dock leveler are usually used in stations, docks, logistics warehouses, cold storage platforms, and enterprise three-dimensional warehouses. Mainly through the joint work of the control system, the electro-hydraulic power unit, the adjustment plate and the tongue plate, the height difference between the bottom plate and the platform of different transport vehicles can be effectively adjust. The forklift works on it and has a certain stability. In addition, it can also be interlocked through the linkage with the door seal and sectional door. Reduce the entry of rainwater and dust into the warehouse to ensure the cleanliness of the warehouse.
1.Basic information of the dock leveler
Size: W2000mmL2000mmH500/600mm and W2000mmL2500mmH500/600mm
Maximum size: W2200mmL4500mmH500/600mm
Standard load: We can customize the load of 6T/8T/10T.
Safety device: emergency stop button, tongue plate buffer device, side anti-pinch protection, geomagnetic valve anti-fall device protection.
Color style: blue and black can be customize.
Composition: main board, tongue plate, hydraulic pump, oil cylinder and sealing rubber strip.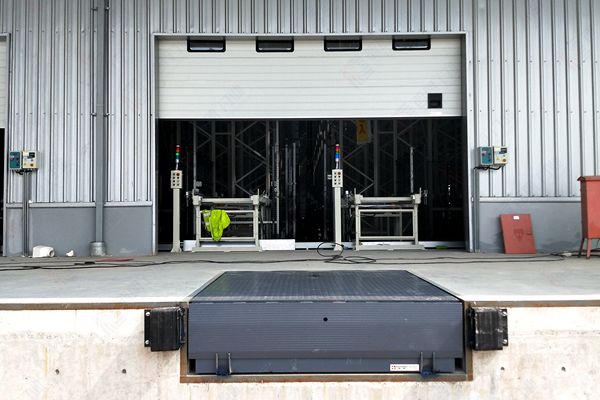 2. Seppes
Seppes is a company establish for 11 years, focusing on product development and production. Buy insurance for products every year, and export products have a two-year warranty period. At the same time, there are 17,500 square meters of supporting factories in seppes, which can meet the production needs of customers. Seppes's industrial door products have passed CE certification and SGS certification. So, our products have been exported to the United States, South Korea, Japan, Singapore, Europe and other countries or regions through high standards. At the same time, we are also the supplier of many Fortune 500 companies. For example, IKEA, Logitech, Fresenius.