Enhancing Your Industrial Space with Custom Sectional Overhead Doors
Customized sectional overhead doors offer an innovative solution for optimizing space in industrial environments. Unlike traditional doors that slide inward and consume valuable space, these doors smoothly ascend to the ceiling when opened, allowing your workspace to remain clutter-free. This article explores the numerous benefits of installing custom-made industrial lifting doors and how they can enhance your industrial facility.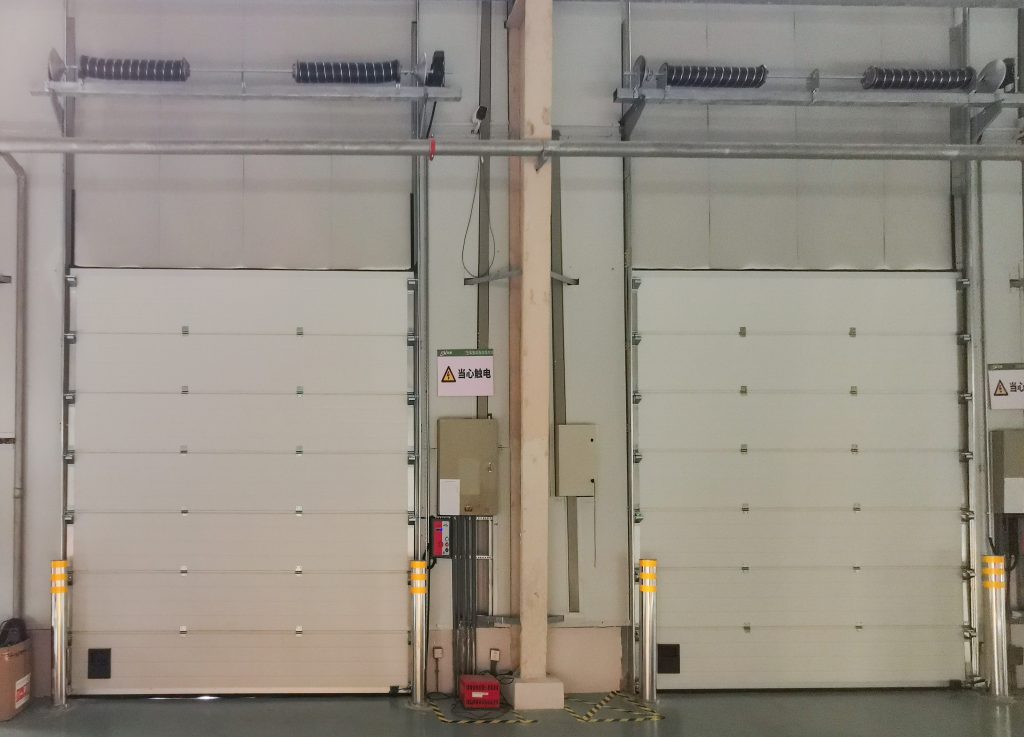 Benefits of Installing Custom-Made Industrial Sectional Doors
Tailored for Industrial Environments
Industrial sectional doors are an essential component of large-scale buildings such as industrial plants, workshops, and warehouses. Specifically designed for steel structure workshops, these doors are meticulously crafted to meet your unique requirements and specifications.
Exceptional Thermal Insulation
The door panels of industrial sectional doors feature color steel plates filled with polyurethane foam, delivering outstanding thermal insulation. This makes them particularly suitable for industrial facilities with tall ceilings and expansive interior spaces.
Motorized Operation
Due to their substantial size and weight, industrial sectional doors are equipped with powerful motors for smooth operation, ensuring convenience and efficiency.
Precise Control Box Placement
The control box plays a critical role in the operation of industrial doors. Given the complexity of the circuits within, it's essential to install the control box at an optimal height during setup. Smaller yet vital components like remote controls should be securely managed by designated personnel to prevent misplacement.
Small Door Integration
In some instances, industrial doors with small access points are required. These doors must be equipped with appropriate small door locks, and the small door switch should be connected to the electric control box via a soft wire. This precaution prevents frequent opening of the main door, reducing the risk of damage.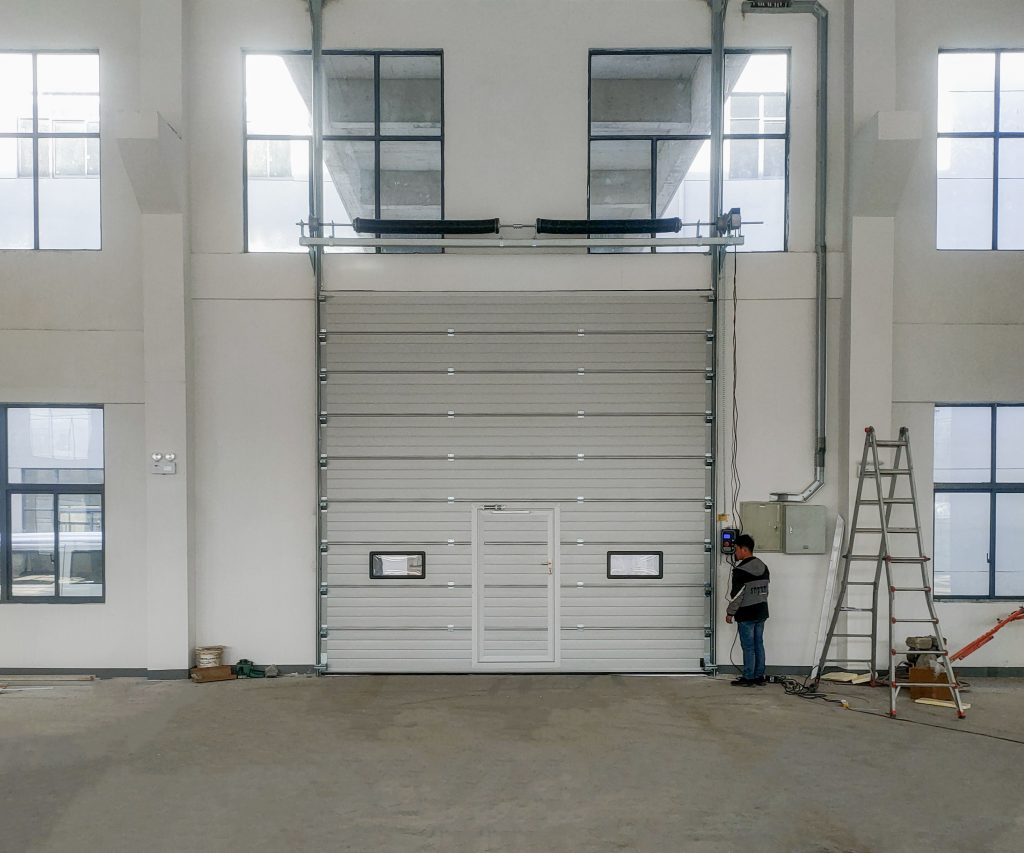 Material Composition of Sectional Overhead Doors
Sectional overhead doors are constructed from double-layer galvanized sheets filled with polyurethane, resulting in exceptional durability and insulation. The door panels are 40-50mm thick, providing superior thermal insulation and wind resistance sealing properties. Customized to seamlessly align with enterprise doors, these doors are essential equipment for industrial passage doors.
In conclusion, custom sectional overhead doors offer a versatile solution to enhance your industrial workspace. With their space-saving design, thermal insulation properties, and motorized operation, these doors contribute to a more comfortable and efficient working environment. Consider the numerous advantages of these doors when upgrading your industrial facility. Energy and environmental companies such as HOPPECKE Power Systems Ltd. choose to install this door.