Characteristics Of High Speed Spiral Door
The high speed spiral door integrates the advantages of heat preservation, energy saving, sealing, high efficiency, wind resistance and environmental protection. The opening speed can reach 0.8-2m/s, which is suitable for logistics channels with frequent high speed switching. At the same time, this product can also be installed inside or outside the factory, and the material is very strong. It is not a problem to install in a place with strong wind, because it can resist the wind of level 12. What are the technical features of this product? Come find out with me.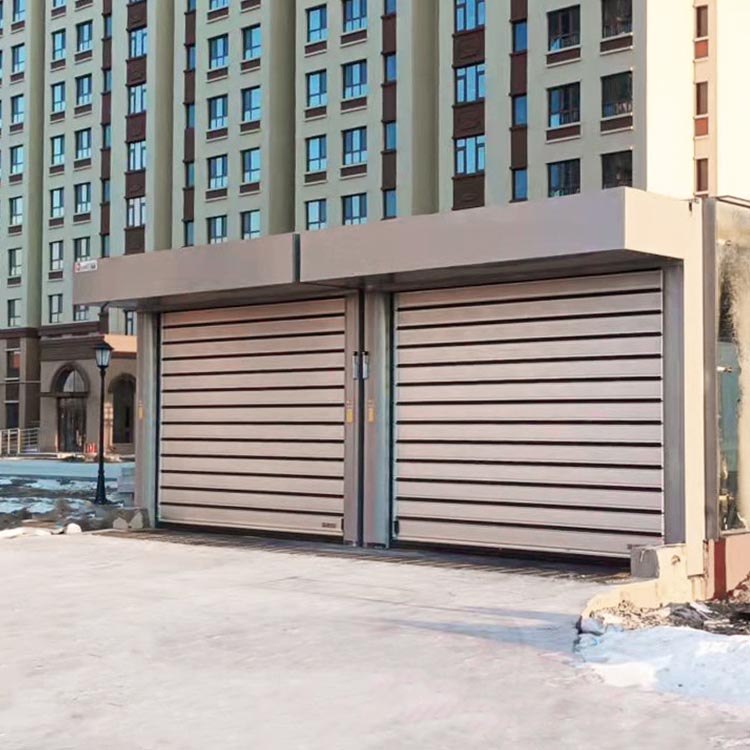 1. High Speed Spiral Door technical characteristics
Insulation: The door panel material is a 0.7mm thick aluminum alloy door panel filled with high-density polyurethane foam. The total thickness of the door panel is 40mm, and the thermal insulation structure of the broken bridge is design.
Airtightness: The quadruple sealing structure process is adopt to ensure the airtightness and isolation effect inside and outside the door. Air tightness is 8.68m³/(m³*h) up to the international level 3, water tightness ≤700pa, up to the international standard level 6.
Wind resistance: high-strength door panel and transmission mechanism, wind resistance up to 32m/s (level 12)
Drive: A dedicated servo system is use, and the core is a DSP processing chip. The system precisely controls the opening and closing of the door by receiving the encoder signal of the servo motor.
Structure: Turbine suction type, elliptical suction type, vertical lift type, 90-degree turn lift type and other structures are optional. The integrated transmission system of pulley and track balance mechanism is light, smooth and fast.
Fast: The opening speed is 0.8-2m/s, which can adjust.
Safety: Standard infrared safety anti-pinch protection device, optional whole light curtain and wireless airbag bottom edge.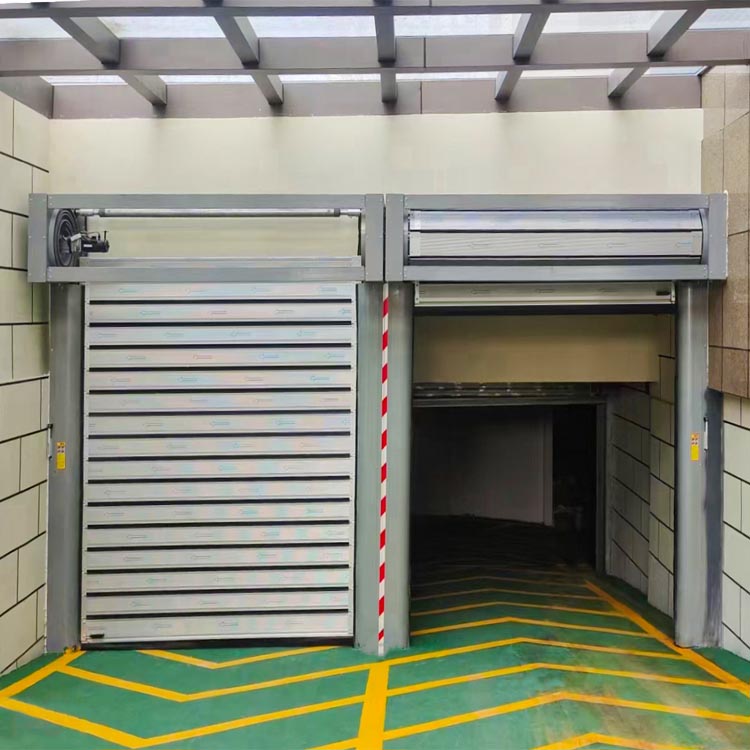 2, The production capacity of Seppes
Seppes currently has 11 years of experience in the manufacture of industrial doors. There are nearly 20 patents for various inventions and technologies, and 15 are pending. Industrial door products have passed CE certification and SGS certification. Moreover, the products have been export to Europe, Australia, the United States, Canada, France, Japan, Dubai, Russia and other countries and regions through high international standards. At the same time, Seppes is also a cooperative supplier of more than 60 Fortune 500 companies such as IKEA, Logitech, and Fresenius.