Can Industrial Sectional Door Be Installed In a Factory
Industrial sectional door are usually suitable for installation inside or outside of buildings, and are very wind-resistant. Usually installed outside the factory, so the answer is yes. At present, it is a peak season for purchasing. Buyers will have some discounts on Industrial sectional door purchases during this period. Buyers can seize this opportunity to save some of their expenses. Also,the savings can use to maintain the operation of the company more efficiently. Now let me know the characteristics of the lift gate with me.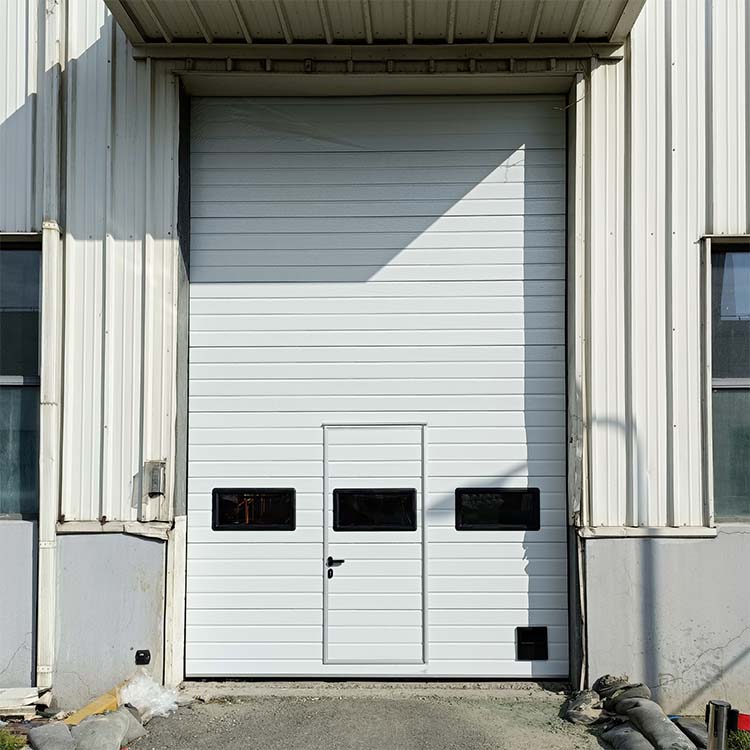 First,Industrial sectional door features
1. Door panel material
The material of the door panel is usually color steel plate. Color steel plate has the advantages of high strength and good overall rigidity, and can use for a longer life. At the same time, the interior is filled with high-density polyurethane foam material, which has the effect of thermal insulation
2. Lift method
There are three ways to lift, namely standard lift, vertical lift, and boost lift.
3. Wind resistance rating
Can resist 8-10 wind
4. Safety protection device
Standard airbag, torsion spring anti-break device, wire rope anti-fall device, end buffer.
5. The number of times that can be opened per day
It can open 8-10 times a day, and the interval between each opening is preferably 30 minutes. It can use about 30,000 times in total.
Second, high-quality manufacturers
In China, there is seppes  that does a better job of sectional overhead door. Seppes Door Industry has been established for more than 11 years, and seppes is relatively professional. Because of its high quality, it is widely recognized by domestic and foreign customers. Among them, the more well-known companies are IKEA, Logitech, and Fresenius. Seppes's industrial products have passed CE certification and SGS certification. And, export to the United States, Japan, South Korea, Hong Kong, Taiwan, Europe and other countries or regions with high standards.