Can Industrial High Speed Spiral Doors Be Used In Fruit And Vegetable Planting Bases?
Industrial high speed spiral door are usually used in frequently opened logistics channels due to their very fast opening speed. Are usually used in frequently opened logistics channels due to their very fast opening speed. But few people have heard of it being used in fruit and vegetable cultivation bases.
Our company has cooperated with many large fruit and vegetable planting bases, and they purchased this door from our company. What you need to know is that fruit and vegetable planting bases, which are usually use to cultivate fruits and vegetables, have very high temperature requirements. If the selected door does not provide thermal insulation, the thermal energy inside the base will be dissipate. This is a huge loss for fruit and vegetable planting bases. Fruit and vegetables may not ripen at the expected time, and the base may not seize the best time to sell. Ultimately, the base faces irreparable losses, financially and otherwise.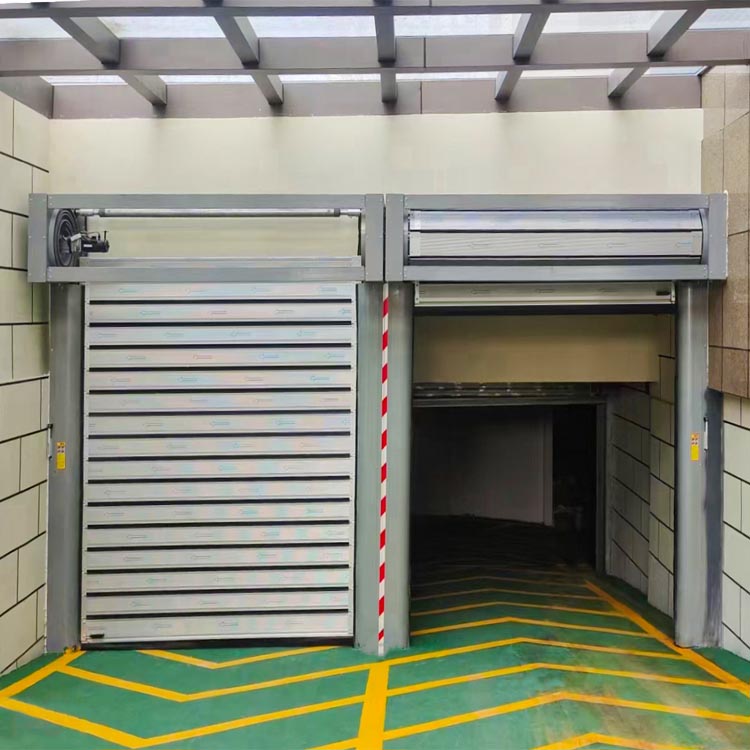 2.The principle of high speed spiral door insulation
The high speed spiral door can well avoid those shortcomings. Its door panel is made of aluminum alloy, and the interior of the door panel is fill with polyurethane foam material, which has the effect of thermal insulation. The heat energy in the fruit and vegetable base will hardly be lost due to the door. In addition, the opening speed of this door can reach 1.2-2m/s. The rapid passage of people can also ensure that the heat will not be lost. Secondly, some buyers worry that the door panel is too thick, and it will cause damage if it touches people. This is actually nothing to worry about. Because of the light curtain installed on the inside of the track of the door, there are also airbags at the bottom. Once a pedestrian is sense below, the door body will rise without causing harm to pedestrians.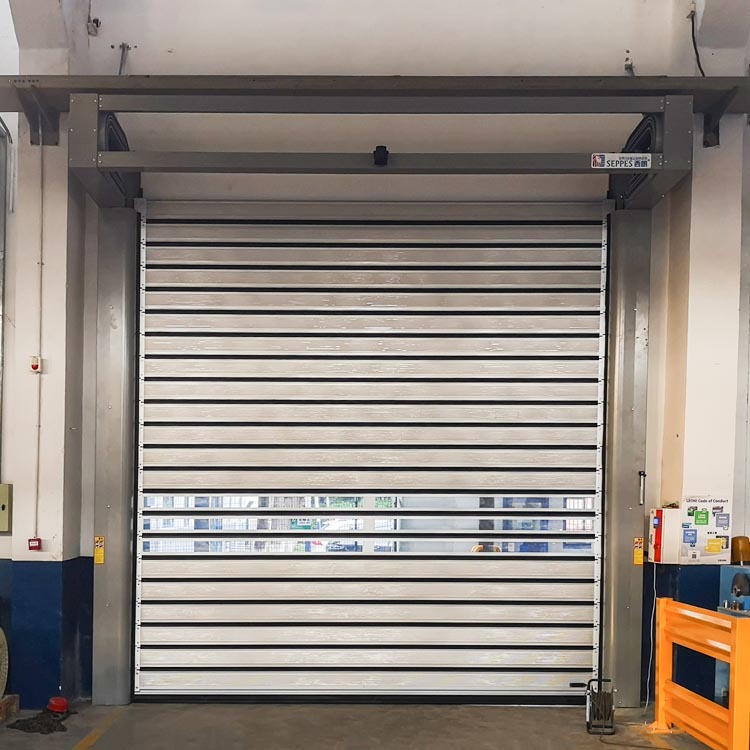 3. High quality industrial door manufacturers
Now, there is a company that does this door very well. This door of Seppes can also be customize with a variety of door opening methods, such as radar, geomagnetic, pull rope, bluetooth, remote control, swipe card access control. Seppes has been establish for 11 years and has an experienced technical team. The supporting factory has 17,500 square meters, which can realize the rapid production of products. The products have passed CE certification and SGS certification, and are export to many countries and regions with high standards. Seppes is also a supplier of IKEA, Fresenius and Logitech.