Can A Machine Shop Install High Speed Spiral Doors
High speed spiral doors are usually installed in underground garages, automobile factories, food factories, chemical factories and other places. It is a very common door, but it is not a traditional rolling door. The traditional rolling shutter door is thin and light and does not have wind resistance. It also does not have the characteristics of heat preservation and quick opening. This door has many advantages, such as thermal insulation, anti-theft and good wind resistance. It can also ensure the safety of people's passage. When the car is driving in front of the door, if it is equip with a radar and other door opening methods. It can ensure the smooth passage of the car. Some machinery factories have a relatively high risk factor for the production of machinery and equipment, and the doors installed in the machinery factories must ensure the safety of personnel entering and leaving. This door has a variety of safety protection devices, just to meet the needs of machine shops. So this door can be installed.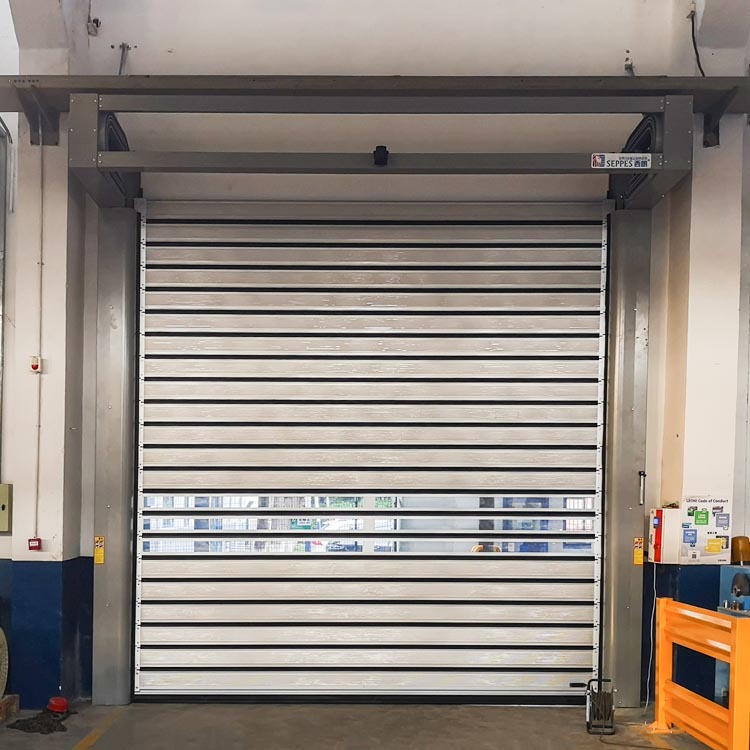 1. What are the characteristics of high speed spiral doors?
Wind resistance: can resist 11 winds.
Opening speed: 1.2-2m/s.
Opening times per day: 500-800 times.
Door thickness and height: the door thickness is 40mm, and the height of a single door is 200mm.
Installation space: 900mm above the door, 350mm left and right.
Door panel material: The door panel material is 0.7mm thick aluminum alloy door panel, filled with high-density polyurethane foam material.
Door opening method: Standard double-sided manual button, optional radar, geomagnetic, pull rope, remote control, card access control and other door opening methods.
Safety protection device: A light curtain is install on the inside of the track of the door, and an airbag is also install at the bottom.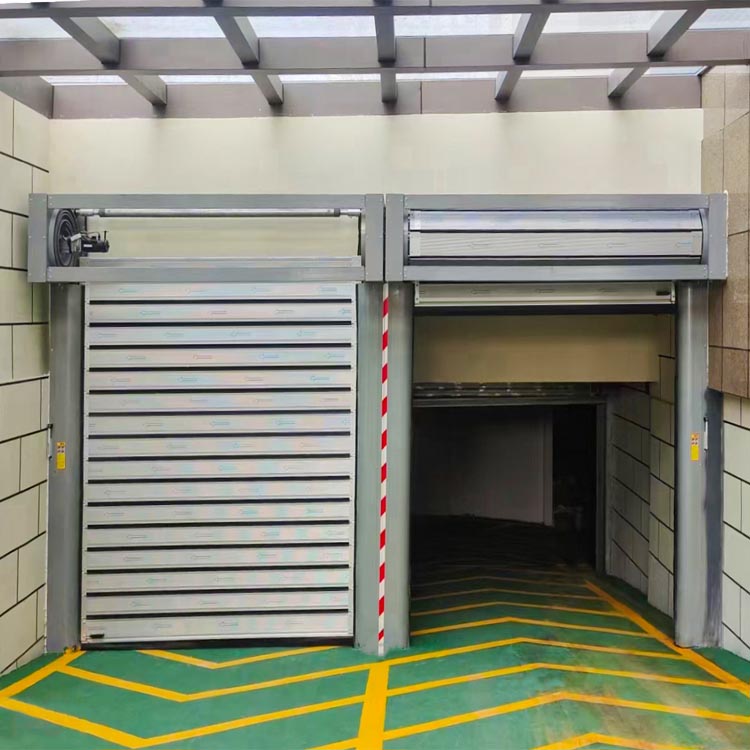 2. Are there high quality industrial door manufacturers in China?
The answer is yes. Seppes is a company that has been researching and producing industrial doors for 11 years. Industrial door products have passed CE certification and SGS certification. At present, the products have been export to the United States, Canada, Japan, South Korea, Vietnam, Europe, Australia and other countries or regions with high standards. And Seppes is also a supplier of IKEA, Logitech and other companies.