Advantages Of Industrial Sectional Door
Due to its good anti-theft performance, industrial Sectional Doors are suitable for doors inside and outside buildings. Many manufacturers are anxious to purchase industrial doors when their factories are about to be completed, but they do not know what doors should be purchased. Here, I will explain it. High speed doors are usually used inside factories. If it is a factory with high environmental requirements, clean room high speed doors should be used. The exterior of the factory mainly uses high speed spiral door and Industrial sectional door. In this article, I will introduce some advantages of Industrial sectional door.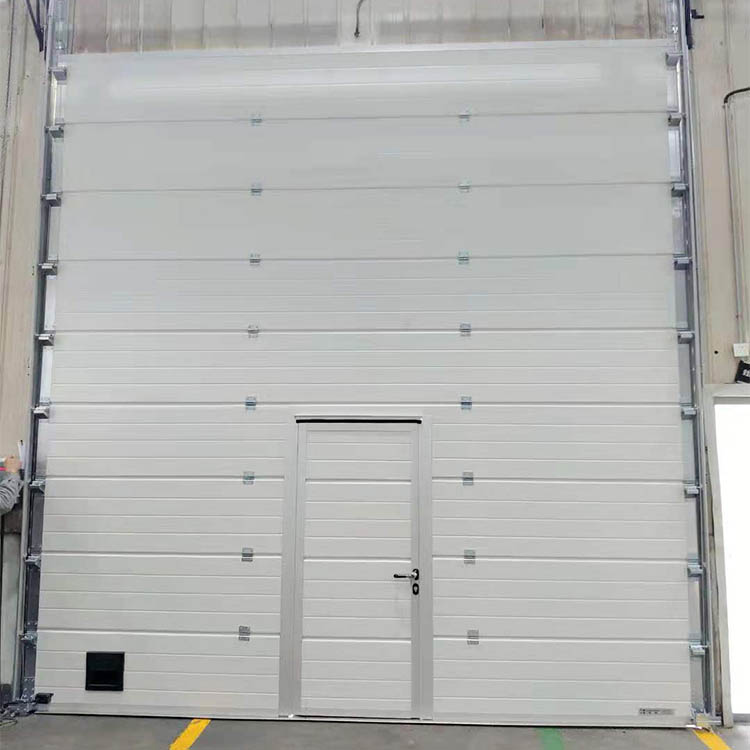 Advantage 1: beautiful
The door panel material is double-side 0.45mm color steel plate baking paint, and aluminum alloy and 304 stainless steel door panels can also customize. The height of each door panel is 500mm, and the normal color of the door panel is white. These features make the door very simple and beautiful.
Advantage 2: Wind resistance
The door is very sturdy and can resist winds of 8-10.
Advantage 3: Insulation
Door panel thickness 40mm and 50mm, and the interior is fill with high-density polyurethane foam (48KG/m³). Therefore, the thermal insulation performance is very good.
Advantage 4: Safety
There are several safety protection devices, namely the bottom airbag, the button spring anti-break device, the wire rope anti-fall device, and the track end buffer.
Advantage five: good sealing
The top, both sides and bottom of the door are equip with EPDM sealing strips. A sealing rubber strip is install at the joint of the door panel to cut off the transfer of cold and heat.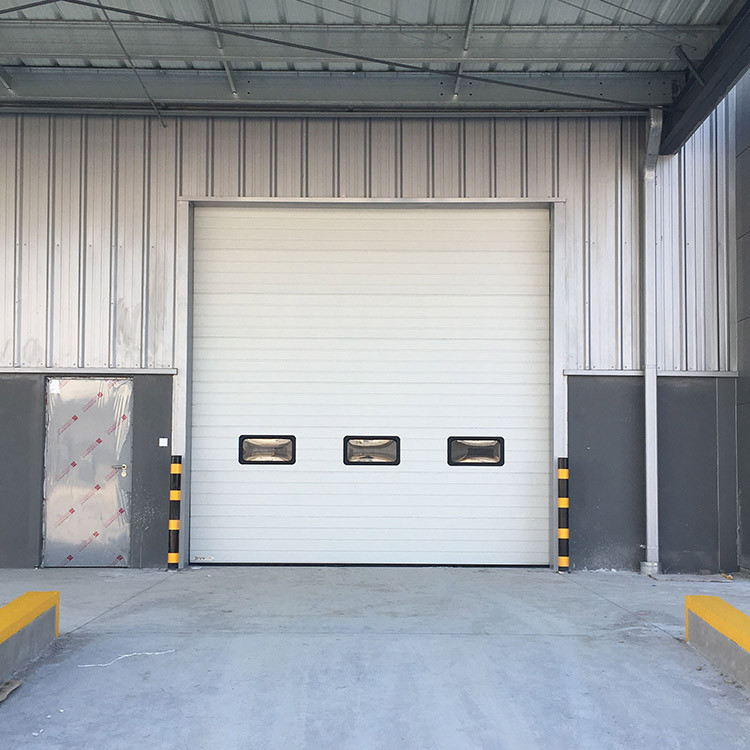 Seppes currently has 11 years of experience in the manufacturing of industrial doors. The technology is very mature. There are nearly 20 patents for various inventions and technologies, and 15 are pending. Products have been exported to Europe, Australia, the United States, Canada, France, Japan, Dubai, Russia and other countries and regions through high international standards. In addition, Seppes is also a cooperative supplier of more than 60 Fortune 500 companies such as IKEA, Logitech, and Fresenius.